If you own a home or business or are in charge of a municipality's sewer, then you've probably heard about or even experienced the damage roots can do to sewage systems. They can be pretty destructive. The good news is that they can be effectively removed without costing you an arm and a leg and without causing infuriating collateral damage to your property. With Express Sewer & Drain, you can count on our professional plumbers not having to tear up your expensive flooring or destroying your prized flower beds due to unnecessary digging. Why? Because with us, you're getting the premier Sacramento drain cleaning services available. That's because we use trenchless technology to rehabilitate sewers.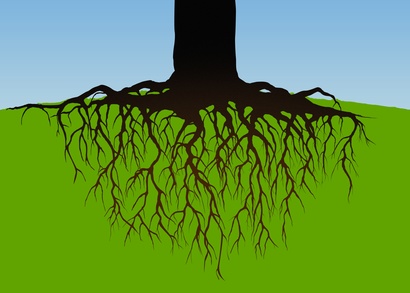 Got Roots Blocking Your Sewer Pipes? Sacramento Drain Cleaning and Trenchless Sewer Repair
Sacramento Trenchless Sewer Repair:
No unnecessary digging!
No repair bills!
Cleaner, greener and affordable!
Trees located on or close to your property, especially mature ones, have extensive and robust root systems. Like any living thing, the roots, which are used, among other reasons, by trees for feeding, are always seeking sources of food. Unfortunately, they can be rude. They aren't concerned with our sewer pipes when they're seeking nourishment.
The flow of water through the pipes produces vapor that escapes through to the warmer soil that surrounds the pipe. If your pipes have leaks, for instance cracks or damaged joints, your sewage system is vulnerable to root infiltration because roots grow toward the source of the vapor: your sewer pipes.
Roots will seek out even the smallest break or crack in your sewer pipes in order to feed. With Sacramento trenchless sewer repair and Express Sewer & Drain, we can blast away all roots, repair your sewer and do it without digging! Contact us today for a free, no-obligation consultation.
Because they are insatiable, they will opportunistically continue to grow through those breaks to feed. If left to their own devices, they will continue to grow inside the pipe, expanding and eventually blocking and breaking it. And as they grow, not only will they expand inside the pipe, doing more damage as they do, they will also catch any significant form of matter with which they come in contact.
That's why it's important to hire only the professionals at Express Sewer & Drain to root out your sewer pipe problem and perform your Sacramento drain cleaning at your home or business. Or both!
Express Sewer & Drain: Sacramento Drain Cleaning And Trenchless Sewer Repair Specialists
If you suspect you have roots that are clogging your Sacramento drains and wreaking havoc on your sewer lines, Express Sewer & Water has the fastest, easiest, most convenient and most affordable solutions around. No worries! We have years of experience solving drain and sewer problems due to roots. Along with that experience, we have access to the greatest tools and best service staff, all working in accord to ensure you the best Sacramento drain cleaning experience possible. Remember: we never charge by the hour. Only by the job. And we can rival any area quote. Contact us for a free Sacramento trenchless sewer repair consultation today.
Topics: Drain Cleaning, Sewer Repairs, Cleaning, Video Inspection, Trenchless Technology