Often technically described as a "low flow situation," low water pressure is actually when more than one plumbing fixture in a home does not have proper water flow. Water pressure can be caused by fixable situations such as corroded piping and clogged or damaged valves, or those natural forces that we all must live with like gravity.
For the repairable circumstances, the most hardworking plumbers in Sacramento, Express Sewer and Drain are available to assist you, and fix the most common causes of low water pressure.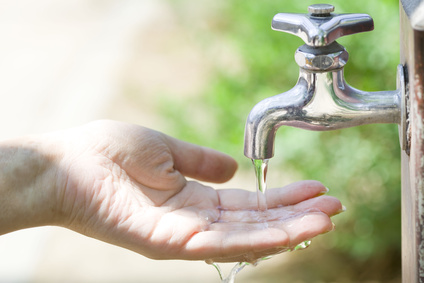 Low Water Pressure Can Be Caused By...
When it comes to low water pressure, pipe corrosion can be a huge problem. Most often seen with galvanized or steel piping, low water pressure is caused by the partial closing of the internal passageways due to years of mineral accumulation and chemical oxidation.
There is not much that can be done about this unfortunately, other than to replace the piping, generally with copper. The new piping should always have a larger diameter than the original piping to further improve water pressure.
If you choose to re-pipe your house, consider hiring the most professional and affordable plumbers in Sacramento, Express Sewer and Drain. With our innovative and cost-effective plumbing techniques, Express Sewer will save you both time and money.
Another Reason for the Low Water Pressure Problem:
In a residential plumbing system, low water pressure can be caused by the force of gravity. And how is this phenomenon explained? To push water uphill, energy is needed. To push water 2.31 feet higher, one psi is required. In a two-story house, eight psi is generally lost moving the water from the basement to the top floor bathroom. No water moving, the static pressure at the second floor bathroom is 52 psi, while the static pressure at street level is 60 psi. So, houses that reside much higher than street level, or second or third story plumbing will have lower water pressure.
Low water pressure can be caused by several other things:
Poor hot water pressure can be caused by a sludge build-up in the water heater. Every year, the water tank should be flushed by a plumber. Sacramento residents should be advised that if not well maintained, a water softener can have adverse effects on water pressure.
An obstructed or partially closed valve in the plumbing system can lead to poor pressure in a section of the house. Adding plumbing fixing without adding or enlarging pipes can wreak havoc on the water pressure in the house. This is especially common for duplex and triplex homes.
A clogged or damaged pipe inside of the house can cause low water pressure. An undersized, defective or private pump will almost certainly result in inadequate water pressure. If you are unable to fix the problem, and are in need of a highly skilled plumber in Sacramento, call Express Sewer and Drain for the finest workmanship around!
Topics: Water Bills, Repairs, Leaks, Pressure, Home Plumbing Tips