At Express Sewer & Drain, we love to gab about the many benefits of Sacramento lateral lining and all of our top-end, state-of-the-art trenchless technologies. Why? Well, because all of those benefits have one common denominator: they save you huge amounts of cash, both in the short term…and in the long run. It is always worth our time to go back and remind all of our valued customers and our future customers why this is so.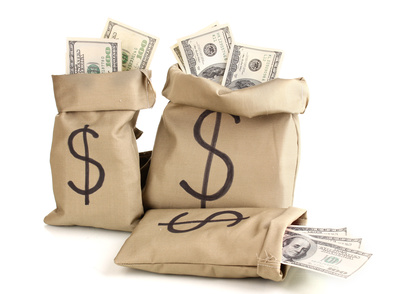 Non-Destructive – Lateral lining, being a trenchless method of plumbing, is non-destructive. Because we do not have to dig up your property (your lawn, sidewalks, floors, destroy walls – whatever old, outdated techniques required) to install it. And do you realize how much money this immediately saves you? If you aren't aware of the price difference, simply contact us and we'll go over why non-invasive plumbing techniques save your mountains of scratch right out of the gate. And just think: you won't have to fret over replacing your lawn with expensive sod. You don't have to stress out over relaying sidewalks or driveways. You don't have to bug out about relocating your family.
Time Efficient – We are all well aware of the fact that time is money. More time means more labor, more inconvenience and more expense. With Sacramento lateral lining performed by the experienced professionals at Express Sewer & Drain, we can complete jobs in hours that formerly took companies weeks or even longer to complete. And it's a clean, environmentally safe process to boot! With us, you'll have no big crews to worry about. No large digging equipment to cover, much less destroying your yard. We're not called Express for nothing. Try us and find out why we're Sacramento's preferred source for lateral lining.
Durability – We can't understate the importance of durability because it's a prime reason that lateral lining and trenchless plumbing saves you loads of cash. All of our trenchless products are guaranteed to last at least 50 years. That's generations of use. So if you're planning on staying at your home and passing on to your children, you should strongly consider Sacramento lateral lining not just plumbing, but an investment. As a result, it's also much more sustainable. Going green is to everyone's advantage.
Increases Property Value – When calculating all the myriad ways lateral lining in Sacramento will save you green, always figure in how it will increase the value of your property. Lateral lining is at the fore of plumbing. This is cutting edge stuff, and as such, it's seen as a property upgrade. If you're planning on selling your home, or if you own multiple properties, you simply cannot go wrong with lateral lining and other trenchless products here in Sacramento. Again, it's an investment. With our economy rebounding, slowly but surely, it's prudent to be a step ahead and see the future now.
Sacramento Lateral Lining: Bank On It
Hey, if you have any questions about lateral lining, just contact us and we'll explain everything you could possibly want to know about it. Be sure to check out our dedicated page and explore our blog. We're sure you'll be as enthused about Sacramento trenchless tech and lateral lining as we are. And you can take that to the bank.