You may have heard the term "sewer rehab" before and wondered what the heck it means. In the plumbing business, it's terminology we use to differentiate older, dirtier, more expensive methods of digging up old plumbing lines and completely replacing them with new ones. As a description, it's more accurate than "sewer replacement," though we often use them interchangeably. Furthermore, sewer rehab or sewer rehabilitation refers specifically to trenchless technology. At least it does when we use it.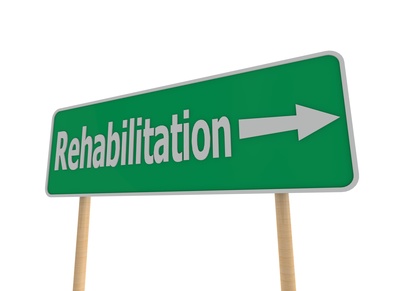 Here at Express, most all of the plumbing we do trenchless. Trenchless tech is a superior method of repairing or "rehabilitating" old sewer pipes, water lines and just about any other type of subterranean conduit you might imagine. We use Perma-Liner trenchless products for sewer rehab in Sacramento because:
Trenchless is more cost-effective. It cuts costs in a myriad of ways. For example, when you resort to digging and replacing, you will invest more money in equipment, labor, time and repair. This goes for both homeowners and cities. But if you're in charge of your city's sewer lines, think about the costs of loss of business due to detours and destroyed roads, the cost to the environment due to digging up toxins and more carbon monoxide pumped out by a surplus of heavy machinery. Oh…the expense of dig-and-replace methods for cities' is nearly incalculable. Not to mention it endangers your job security. People are pinching pennies and perking up their ears when they hear of any fiscal waste. Don't let your fiscal waste match your toxic waste! Cut out both by going trenchless for Sacramento sewer rehab.
Trenchless is more durable. Perma-Liner trenchless products are guaranteed to last for 50 or more years, and that means SAVINGS! When you go with Express for Sacramento sewer rehab, you know you're getting the finest product – and the best team – around.
Sacramento trenchless sewer rehab is non-destructive! This relates back to the first point. The less we have to dig, the less you have to pay. That's it. Bottom line. Whether you own a home or you supervise an entire municipalities sewer and water department, trenchless sewer rehab won't destroy your bank account.
Fast! Trenchless sewer rehab is the fast way to repair sewer and water lines. Give us a few hour and we'll give you years of durable, dependable underground sewer pipes. Guaranteed!
Trenchless Sewer Rehab In Sacramento – The Best Sewer Repair. End Of Argument!
We always take for granted how important our sewer and water infrastructure is until something goes wrong. With Express and trenchless sewer rehab, you help prevent things from going wrong in the first place. And if there is a disaster due to older Sacramento sewer pipes, you can count on us to dispatch a team of experienced pros to the scene quickly – and get the job done with speed and skill.
Sewer rehab repairs existing pipes by relining them with super-strong epoxies and can be done with a minimal crew and a fraction of the cost of older and more dangerous sewer repair methods. Call us to find out more!