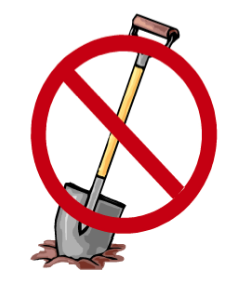 The recent innovations and advancements in the plumbing industry have an effect on both the plumbers themselves AND the customers. With greater affordability, time saving, and less destruction to property, these developments in trenchless plumbing technology are definitely something that might fetch your interest!
Dig and Replace No More: Lateral Pipe Lining is the New Thing in Trenchless Plumbing Technology
Lateral pipe lining is a major trenchless plumbing technology invention that has greatly improved the plumbing industry as a whole, and makes it more convenient for the customer. A primary benefit of lateral pipe lining is that it will not harm your property. Traditional methods of plumbing described as "dig and replace" could cause severe damage, destroying walkways, driveways, and landscaping. Additionally, the older techniques took more time, causing your daily routine to come to a complete halt.
The new trenchless plumbing technology of lateral pipe lining causes no destruction whatsoever because there is minimal digging. The lateral pipe lining enters through an existing opening in your water pipe, drain line or sewer. An epoxy coated liner is then inserted into the pipe until the resin coats the surface of the inside. The pipe then hardens, with all breakages or cracks fixed during the process. What is favorable about this technique is that it only takes a few hours for completion opposed to the days and weeks of traditional methods. Talk about innovation!
Help is On the Way for Corroded Water Pipes
An efficacious solution for restoring corroded and leaking water pipes in commercial properties, ACE DuraFlo's ePIPE is composed of epoxy pipe lining. This non-evasive method of trenchless plumbing technology is based on "in place" pipe restoration. That is when pipes are repaired within the walls, without tearing them out. With ePIPE, pipes can be entered through existing valves or plumbing fixtures. Plumbers and customers alike prefer this method because there is no destruction and it takes less time.
The Ace Duraflo ePIPE has also become a safe solution for potable water systems. It has been proven that the ePIPE process provides a more complete and vigorous resolution to the lead situation in the water supply.
The Perma-Patch is the Next Step in Trenchless Plumbing Technology
There is now a method of trenchless plumbing technology invented by Perma-Liner Industries that will rehabilitate 2" to 6" diameter (considered small diameter) pipelines with cracks, breakages, holes, as well as, joint separation. The Perma-Patch repair is introduced into the broken pipe using push rods and an inflatable bladder. The Perma-Patch repair is then positioned over the pipe and firmly pressed against the area of the host pipe. A new structural pipe is now created.
The newest evolution in rehabilitation products, the "Perma-Patch" utilizes a fiberglass mat with solid epoxy resins, which creates structural repair. The minimum life span for the Perma-Patch is 50 years.
Pipe Bursting Breaks the Mold in Trenchless Plumbing Technology Innovation
If you have cracks, breaks, or other severe problems in your sewer system, pipe bursting may be the perfect solution to restore the utmost performance to your water system. Another non-evasive method, pipe bursting can safely and easily replace cast iron, PVC, clay, or any other type of pipe your home may have. To begin this technique, an entry point and receiving pit are cleared out. A specifically-engineered instrument called an expander head is then put into the damaged pipe. The damaged line is broken into small pieces as the device moves through the line. Now, a new pipe is attached to the back of the expander head, and is directly laid into the place of the old pipe. This leaves fresh, clean-running pipe in lieu of the damaged one. Best of all, pipe bursting, is much quicker, more affordable, and will not destroy your property. Plumbing technology has come a long way!
If you are interested in any of these trenchless plumbing methods, please call Express Sewer and Drain today to get more information, or to set up a consultation.
Topics: Trenchless Technology