When you are looking for a plumber in Sacramento, one of the primary things that you are concerned with is how much it will cost you. Of course you do not want to pay more than you might have to by choosing a plumber who gouges you with hidden fees; they are simply charging too much for work that can be done for less. So, as with all things, it is to your benefit to be a smart, aware consumer and take some time to compare prices so that you know you are getting the best deal you can.
You also know that you don't want to sacrifice plumbing quality because in the long run, that will also cost you more money. Therefore, when you are comparing and contrasting the cost for a plumber in Sacramento, it's just as important that you compare and contrast their reputation with other area consumers. Today's online marketplace can provide you with a wealth of consumer-savvy knowledge that will help you make the wisest decision possible when choosing a plumber or any other service. Sites like Angie's List (that charges a premium), Google Places and Yelp! all provide customer commentary. Take those for their worth. Do not take isolated statements as being definitive, as they may be personal rather than an honest review. Instead, look for patterns of responses that either indicate that plumbing company gets mostly positive or negative reviews.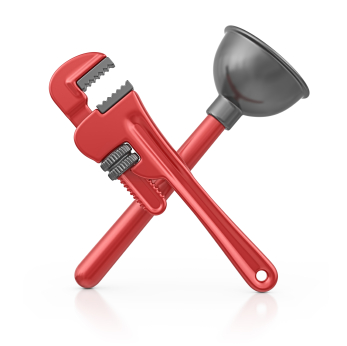 How Much Should A Plumber Cost?
The cost for a plumber in Sacramento varies. It depends on the type of work being done, how much labor will be involved, what that plumbing company or independent plumber charges as a minimum rate and other related factors. Here are a few smart tips for getting the best deal you can:
Always ask for an up-front written estimate. Never pay for an estimate.
Always ask if the plumber you're interviewing guarantees his or her work in writing.
Always ask what type of work they will be doing. For example, will the job require digging, or can the company use state-of-the-art trenchless technology and save time and money.
Always ask if the company charges flat fees or whether they charge by the hour. Try to avoid the hourly charge. It's to your benefit.
Always ask if the rates change for emergencies. Does that plumbing company charge you extra for late-night calls, weekends or holidays.
Always check the BBB listing. It can often be helpful.
These are but a few of the things you should know about how to pick a company to find out the cost for a plumber in Sacramento. Remember: knowledge is power. In today's marketplace, rife with shady characters always on the make, it's up to you to arm yourself with as much insight, background knowledge and consumer savvy as possible, and with the Internet at your fingertips, you can information essential to your search at the speed of a mouse click. Any questions? Contact us. We'll be happy to tell you everything we know.