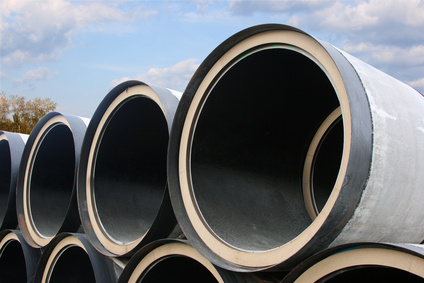 Nature does not care what gets in its way as it grows. Plant life, grass, and trees are determined to grow where they are planted, even if it means through concrete roads or sidewalks. This also means, unfortunately, that your sewer pipes are not safe. Tree roots can make your sewer pipe crack, nature can make it rust, and dirt can climb inside and cause a dangerous amount of clogging. But there is hope – pipe lining is a great and effective way to fix your pipes without harming nature or your yard. But how does it work? How long does it last? Is it affordable?
Clogs
Some clogs can be fixed from the drain itself, like the sink. When the sink is clogged in the main sewer line, dirt and rust can build up and the surrounding tree or plant life roots can grow through. Tree roots and nature itself will not grow out of the way of your sewer line. Sometimes, clogs of dirt will be cleared away with a snake or some other tool, but that is only a temporary fix. The pipe will have to be cleared again within another three to five months, which wastes your time and money.
Cured-In-Place (CIPP) Piping
The Curied-In-Place Piping (CIPP) process is a trenchless technology. This means that no landscaping needs to be dug up for the process to take effect. A specially made tube is inverted or pulled into the damaged pipe from a manhole or another entrance opening. This is safe for the environment and safe for your property, unlike the repair methods of digging and replacing. CIPP has no joints or seams, vastly decreasing the chances of cracking or destruction. CIPP thus reduces infiltration and leaks in pipeline systems.
Lateral Lining
Lateral lining exists underground and runs from your house to your street. This makes the piping vulnerable to the landscaping above it. This means that dirt, tree roots, and other surrounding contaminants can grow towards the pipe, clog it, or ultimately destroy it with cracking due to root infiltration or fissures. With lateral lining:
Roots cannot grow back into the crack
No seams can pose the threat of cracking
Pipes can last for 50 years
Flow is smoother and more efficient
Lateral lining makes it easy to maintain and repair the road, and all of our trenchless technologies are designed to help, not hinder or harm, the local environment. With efficient agility of tasks and effective cost, lateral lining can only take a few hours at an affordable cost for you. The most beneficial aspect of lateral lining is the fact that you don't have to dig up or destroy your lawn, landscaped, or paved areas. Your property will not be harmed with the lateral lining process.
While most clogs happen in the draining area of your plumbing and can be easily fixed with tools, clogs in your sewer can become harmful to you and your family because contaminants can degrade the quality of your plumbing. Lateral lining can last half a lifetime, a perfect long term solution for clogged piping.
Contact Us Today
At Express Sewer & Drain, we put customer service first and couple it with the delivery of the latest plumbing processes and technologies available. Our trenchless solutions provide for you the peace of mind and assurance you need for your piping. We provide cleaner, greener, affordable, and professional services for you and your piping. It is our promise to you to be prompt, ethical, and innovative. Contact us today for any and all of your plumbing needs and a free consultation.
Topics: Lateral Reinstaement Cutting, Lining, Pipe Lining, Relined, Inspection, Sacramento Plumbers and Pipe Repairs