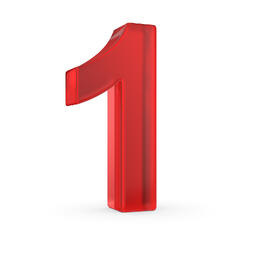 Ideally, trenchless technology experts should be able to tell you all you wish to know about their methods and techniques. This includes the applications and benefits of trenchless technologies, and specifically which method is appropriate for your home, business or municipal piping situation.
However, many home and business owners are new to the concept of trenchless technology, and rely on specialists to help them analyze their options. The most common question in trenchless technology, one all professionals in the field should be able to properly answer, is…
"What Exactly is 'Trenchless Technology,' and Why Should I Care?"
The best way trenchless experts should go about answering this question is by painting a strong, yet concise picture about the many trenchless technologies, and elaborate on methods relevant to the customer: relevant to you, and your home. These trenchless technology specialists should also be able to tell you the countless benefits of trenchless methods, as well as what methods are and aren't suitable for certain situations.
Ideally, your local trenchless technology professionals should be able to craft a thorough outline of trenchless methods, and help you reach proper solutions for your home.
Applications
'Trenchless' methods use a specific technology known as cured-in-place pipe (CIPP). CIPP is created using innovative Perma-Liner epoxy solutions, which are coated through existing pipes and quickly cured on-location with pressurization. Trenchless experts can use these technologies in a wide range of applications, and should be very knowledgeable about each one, to better determine the ideal solution for your home pipe system.
These trenchless applications include:
General pipe lining:
Using epoxy liquid solutions, trenchless service professionals can efficiently re-line and repair damaged pipe lines, increasing the durability and lifespan of your home pipes.
Lateral lining and pipe reinstatement:
CIPP technology can be used to reinforce the lateral lining between your home and municipal sewer systems. Using existing openings in your lateral lining, there is minimal lawn damage.
Trenchless professionals can also reinstate your home's lateral lining using lateral cutters and sewer inspection cameras. Modern trenchless equipment makes the whole reinstatement process significantly easier than traditional reinstatement.
Manhole-to-manhole lining:
Trenchless technology can also perform high quality repairs to damaged municipal sewer pipes, which require minimal digging and virtually eliminate the traffic disruptions that come with other repair methods.
Pipe bursting:
Pipe bursting is trenchless technology's answer to pipe replacement. Trenchless specialists can seamlessly replace systems beyond repair by feeding bursting heads and attached pipes your home's existing pipes lines.
Sectional point repair:
Sectional trenchless methods can effectively repair specific segments of damaged pipe lines, in situations where replacing the entire pipe may be impractical. Essentially a more focused version of pipe lining, sectional point repairs are ideal for any pipes with concentrated damages, such as root penetration or faulty pipe joints.
Directional boring:
Trenchless technology experts can also install entire underground sewer, pipe and conduit systems using steerable Ditch Witch equipment. These machines are steerable and efficient, causing minimal property damage (one small "pilot hole") and leaving commerce and street traffic undisrupted.
Water line replacement:
CIPP technology can effectively replace home and property water lines, mitigating water pressure problems and high water bills. More effective than dig-and-replace methods, trenchless water line replacement can repair any leaking or water line damages.
Your trenchless technology professionals should be able to explain all of these applications, and help you select the most appropriate solution for your home's CIPP renovation needs. However, knowing these applications is often not enough. You probably want to know why you should consider trenchless technologies; what makes them any better than the tried-and-true traditional repair methods?
Reasons Abound
Simply, trenchless repair technologies blow traditional repair methods out of the water in virtually every aspect. Conventional pipes repairs and replacements required "trenching," or the physical digging excavation of home pipe systems. These methods, while still occasionally used today, are costly, tedious and severely damaging to your property. Digging repairs can take days or weeks to complete, and can even expose harmful underground gases and mold to your family and home. With other trenchless options available, these traditional methods are highly impractical.
When asked, your local trenchless technology professionals should be able to explain the vast benefits of these modern, innovative solutions.
Foremost, trenchless repairs are minimally disruptive to your home and property, if at all. The very concept of trenchless technology eliminates large-scale digging, or "trenching," and the need for landscaping and expensive lawn repair. This means traffic and municipal commerce can continue regularly, while repairs are going on directly beneath the street and property surfaces.
Not only are trenchless methods minimally disruptive, but also affordable for any repair budget. This affordability can be traced back to the impressive efficiency of trenchless repairs. Major trenchless renovations can be completed in a matter of mere hours, significantly limiting labor overheads and final operation costs.
CIPP repairs also pay for themselves in the long term, as the durable Perma-Liner solutions used in lining operations can last over 50 years, easily. This strength can give homeowners peace of mind for decades to come. For municipal or city decision-makers, this is especially beneficial, as future planning and budget savings are always sought after public goals.
As we have outlined when discussing the many applications of trenchless technology, these methods are incredibly versatile, and can tackle a broad range of pipe problems.
Trenchless renovations can restore virtually any pipe system to optimal performance, even when damaged by:
Root penetration
Soil, earth and foundational shifting
Underground animal activity, such as burrowing
Faulty, improper installation, often resulting in weak and leaking joints
Pipe cracks, breakages or corrosion
Old age, common with Orangeburg pipe lines.
When consulting with a trenchless technology professional, make sure they have the appropriate knowledge and expertise to help you find the ideal solution for your home, property or municipal pipe systems. Modern trenchless methods are innovative and revolutionary, and all home and property owners should consider their benefits when dealing with pipe renovations.
To learn more about trenchless technologies, and what these effective solutions can do for your pipes or sewer systems, contact the experts at Express Sewer & Drain today. Our trenchless technology experts will gladly answer all of your pipe repair inquiries.
Topics: Trenchless Technology, Sacramento Plumbers and Pipe Repairs