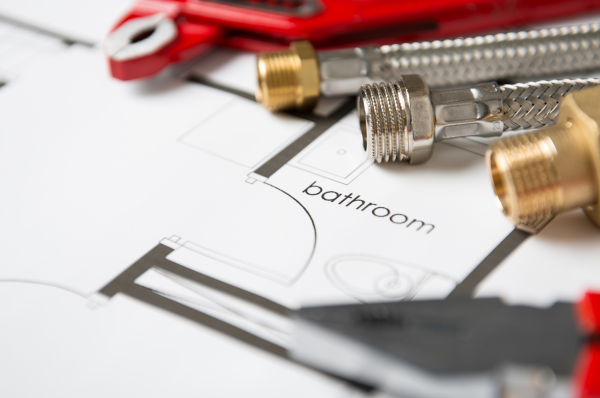 Keeping plumbing in top shape is a day-to-day task that many homeowners don't acknowledge until the worst happens. It's easy to let plumbing inspection and care fall by the wayside; however, it's this passive behavior that often results in costly plumbing emergencies. What are the best ways to maximize the lifespan and performance of common home plumbing fixtures?
In this blog post, we detail four of the most effective ways you can extend the life of your home plumbing system and avoid full-fledged plumbing disasters with proactive care.
1.) Avoid Plumbing Disasters with Preventative Maintenance
For healthy, long-lasting home plumbing, preventative care is key. We recommend self-inspecting your home plumbing system at least once per month, to catch any obvious signs of faltering plumbing early on. A majority of major plumbing disasters can be avoided by spotting early signs and addressing challenges quickly.
Know what to look for during self plumbing inspection. The following is a list of things you should keep an eye out for when examining your home's plumbing, framed around various plumbing fixtures in everyday households:
Kitchen and bathroom sinks; faucet leaking and potential leaking under sink units, corroded or dirty aerators, problems with shut-off valves, leaking connections and clogged/inoperable garbage disposals
Toilets; leaking from the toilet tank or from connecting pipes, "running" toilet sounds, flush efficiency or speed, and toilet stability
Showers and bathtubs;

drain clogging, poor water pressure/flow and stopper performance

Home water heaters; pressure valves and unit temperature, potential leaking and intake valves
Outdoor water fixtures; leaking from sprinkler heads and spigots, water concentrations on your lawn, lush grass patches
Additionally, make sure you clean and care for your drains the right way. Certain DIY plumbing care practices have more merit for the health of your plumbing than others. For instance, try to refrain using chemical-based pipe cleaners if possible, as over-use of these products can actually corrode your pipes from within. In place of chemical cleaning products, we recommend using simple hot water flushes or vinegar/baking soda solutions to break down and remove clogged debris.
For more severe clogs, you can even purchase a professional-grade drain snake, or auger, at your local home improvement store to tackle the problem without a professional plumber.
2.) Replace Plumbing Fixtures When the Time Comes
One of the worst things you can do to your home plumbing system is turn away from aging pipes or fixtures when replacement is necessary. This is a sure way to put the other plumbing fixtures in your home in jeopardy, and lead to more expensive, professional repairs later on.
Don't ignore tending to aging or failing plumbing fixtures when it comes time to replace them. You may be passed to brush off seemingly minor plumbing issues at first glance, but these can lead to more severe pipe and plumbing damages under your nose. The best approach you can have to home plumbing care is a proactive one, for both regular maintenance tasks and fixture replacement as needed.
3.) Fast Response to Plumbing Emergencies
In addition to recognizing and acting promptly plumbing fixture repairs, you should also be able to tell when immediate response is necessary for plumbing emergencies in your home. This includes:
Flooding

Pipe fracturing

Consistent overflowing

Corrosion

Sewer/pipe leaking
These are plumbing situations in which you should seek professional plumbing care right away, before further harm can be dealt to your home plumbing system. Some issues, such as minor clogging or low water pressure, can be fixed with more leniency than severe plumbing problems such as these. If any of these emergencies occur in your home, don't wait to contact a trained plumbing company in your community.
4.) Work with a Professional Plumbing Service
For any moderate to severe plumbing situation, you should get in contact with a trusted plumbing expert in your area right away. Have a plumbing technician come to your home or property and inspect your fixtures for the cause of damage or failure, and provide an estimated price based on this inspection before hiring them to repair your plumbing.
To keep your home plumbing in best shape for the long-term, we suggest having a professional plumbing company inspect your home and fixtures once per year, in addition to the monthly self-inspections you should be performing.
Some plumbing problems will naturally be out of your hands to fix, and require professional care. To maximize the lifespan of your plumbing, don't hesitate to contact qualified plumbing specialists to inspect and restore your pipes and water fixtures to working order.
Topics: Plumbing Tips, Inspection, How To, Preventative, Home Plumbing Tips