When you have an unforeseen plumbing problem that needs to be fixed right away, you can count on Express Sewer & Drain for rapid response, no matter whether it's 3 P.M. or 3 A.M. Maybe you hosted a party that went late. The next thing you know, the water in your toilet bowl is rising quickly and you can't stop it. Now, let's say that party was to celebrate that brand new interior remodeling job you just had completed. What a headache! Who needs it? Take a deep breath and turn the valve off that supplies your toilet. Then, call Express Sewer & Drain for a 'round-the-clock' Sacramento plumber, lightning fast service and no-haggle solutions that will save your flooring and walls and prevent any unnecessary water damage.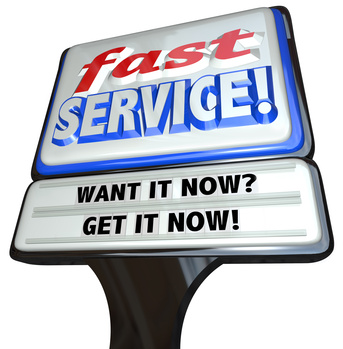 Need A Sacramento Plumber To Get There Fast? Express Sewer & Drain Is Available 24/7 For Immediate Response
Plumbing emergencies just seem to have a knack for happening at weird hours. Believe us, we know. That's why we're always available, 24/7/365, at no extra cost to you. At Express, we will never charge you extra due to the hour of your plumbing emergency. We do not charge by the hour and we don't impose a surcharge for holidays, either. After all, that's when you're most likely to have company. Well, then and when you host a party to celebrate your newly renovated interior.
Available 24/7/365 at no extra cost to you for afterhours, holidays or weekends!
Rapid response!
Save your home from extensive water damage!
Call a fully-licensed, bonded and insured Sacramento plumber at Express right now if you are having a plumbing emergency!
One of the most common plumbing complaints our Sacramento plumbers get calls about here at Express Sewer & Drain is for toilet repair and emergencies. Like any machine, frequent usage wears down a toilet's parts. If your toilet is running, leaking, clogging or seems to lack flushing power, the chances are good that it needs repairing. Do not put it off until it's too late. However, if the worst happens, you can count on the professional and always ready Sacramento plumbers at Express to save your day (or night).
Express Sewer & Drain is the fastest, most dependable plumbing emergency company in Sacramento. Expertly trained and constantly kept up to date with industry changes, all of our Sacramento plumbers stand ready to assist you around the clock. Our entire staff is vetted, fully licensed and insured so you don't have to unnecessarily worry about any problems when they come to your home, especially for that late night emergency. When you call Express, you're calling the best.
Call Express, Call The Best – Your Sacramento Plumber For Fast 24-Hour Service At No Extra Cost To You
It's a no-brainer. If you have a plumbing emergency, no matter what time, no matter what day, Express Sewer & Drain is your Sacramento plumber to call for the fastest, most experienced and most effective plumbers available. Don't risk your flooring and your family's health to just any guy with wrench. Call Express and call the best!