Aging is inevitable. This is as true for our homes as it is for us, and over time, residential metal pipes lose the fight against rust, corrosion, and root intrusions. So how can you help keep your pipelines in working condition for an extended period of time? One solution is residential lateral pipe lining. This unique process can be performed during an emergency or as a preventative measure before your pipeline cracks.
What is Residential Lateral Pipe Lining?
Lateral pipe lining is a trenchless technology, sometimes known as cured-in-place pipe (CIPP) lining, that has become a leading pipe repair method throughout the United States. Because it's a repair and not a replacement, it's typically the most affordable way to restore underground pipe lines.
Lateral sewer pipe lining is performed by feeding an epoxy-coated liner into the existing pipe to cure the inner walls. It's essentially installing a pipe within a pipe; the new pipe being stronger and more resilient than ever. Digging is usually not required, and if it is needed, it can be done through non-invasive single-point digging.
For residential purposes, the CIPP pipe lining process can:
Fill missing pipe segments
Seal cracking and intrusions
Seal joint connections, bottomless cast iron, and off-sets
Repair under-slab pipelines
Fill a variety of pipe diameters from 2" to 12"
With trenchless liners, jobs that used to take days can now be completed in a single sitting without tearing up your landscaping or disrupting daily activities.

Who Needs Residential Pipe Lining?
Whether you are having trouble with your sewage system or just want to reinforce your existing pipelines, lateral lining can help. It can eliminate root intrusion, close holes in pipe walls, seal open joints, bridge missing pipe, and prevent infiltration and exfiltration.
Benefits of using lateral lining for repairing or replacing pipelines include:
No damage or interruption to your property including streets and sidewalks
Environmentally sound end-result, resistant to the elements and degradation
Fast repair times, typically a few hours to a day depending on the project
Cost-effective with minimal labor and no damage to property
Reliable, with a lifespan of over 50 years
8 Signs You Need Trenchless Pipe Lining
Since pipes are underground, you can't see with your eyes if they need to be relined. Unless you know your pipes are old and probably need repair, you need to pay attention to the signs that your pipe is in need of maintenance. Here are eight signs to watch out for:
Water backup
Lower quality of water
A tree with roots near pipes
Odor in the yard
Gurgling toilet noises
Sludge in the bathtub
Discolored water
Clogs or rust
If you experience any of these instances that stem from the symptoms of your sewer pipe, you will need to call a professional Sacramento plumber.
Risks of Delaying Drain Pipe Lining
If you put off fixing your sewer pipes, you run a number of risks, such as:
Burst Pipes
Ignoring your sewer pipe problems will only make them worse. Cracks in pipes may seem like minor problems, but if not fixed, they can cause the pipe to collapse. A collapsed sewer pipe can flood your lawn with contaminated water requiring the replacement of pipes. This can be avoided by fixing minor cracks early on.
Health Issues
Damage to your sewer pipes can cause mold and mildew, which not only looks and smells bad but could lead to health risks such as respiratory illness for those in your household. If you smell a musty odor then you want to address this problem as soon as possible.
Higher Costs
Delaying fixing your pipes with a long-term solution can accrue high costs that will hurt your wallet. Collapsed pipes will be a more expensive repair than minor cracks, as well as cause more water damage. In addition, pipe breakage will result in a much higher water bill.
What Does Residential Pipe Lining Consist Of?
Lateral pipe lining is performed through existing pipe access points to reduce or eliminate any major surface excavations. It's typically a six-step process.
First, a

small video camera

is sent through the pipeline to assess the extent of the damage and the integrity of the pipe.
Next, rollers are used to smooth and spread the liquid resins in the PVC coated liner to ensure the liquids evenly coat the liner.
The liner is inserted into the pipe using a special machine and is shot through the pipe by air pressure. It unfolds inside-out so that the resin-soaked liner adheres to the pipe wall.
A bladder is fed through the pipe and inflated with air pressure to push the wet lining against the inside of the pipe.
Once the resin cures, typically within a few hours, the bladder is removed.
Lastly, when the new pipe is completed, the camera is sent back through the pipe to ensure the integrity of the new installation.
Residential Epoxy Pipe Lining Cost in the Sacramento Area
Relining your damaged lateral or sewer pipe will typically cost $80-250 per foot, with an average of around $160 per foot. For standard sewer lines, repair costs can vary between $4,000 and $20,000, depending on circumstance. In most cases, homeowners pay between $6,000 and $12,000 to repair critical sewer connections.
A couple of things you may wish to ask pipe lining companies:
Do you charge for estimates?
Asking about the cost of estimates when you're shopping around for Sacramento plumbers can save you from finding charges you didn't expect on your bill later, such as trip charges.
Do you charge flat or hourly rates?
How Sacramento plumbers charge you for their drain cleaning services varies from one company to the next. Make sure that the quote you receive states whether the job is all-inclusive of labor and parts or if you will be charged by the hour for labor, plus the cost of parts.
How to Hire the Right Plumbing Company for Residential Trenchless Pipe Lining in Sacramento
It's important to hire the right plumbing company to ensure you get high-quality service that's fairly priced. Some things to look for when choosing trenchless plumbing in Sacramento:
Positive Reviews
Reading customer reviews provides valuable insight into other customers' first-hand experiences with the plumbing company's services. This can help you decide whether the plumbing company has the experience and quality services you want.
California Licensed & Insured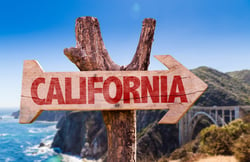 It's important that any plumbing company you hire is properly licensed and insured. It's California law that a plumber must have a current license to operate, which ensures they have the right training and are properly educated on California laws and codes on plumbing procedures.
Also, it's wise to look for a plumbing company with worker's compensation and liability insurance. If you hire an uninsured plumber who gets hurt on the job, you can be held responsible for their injuries!
Guaranteed Work
Guaranteed work determines what will happen if the problem returns and whether or not the plumber will fix it again. Hiring Sacramento drain cleaning professionals who offer guaranteed work will make sure you're satisfied with the final results. And if you're not? They'll continue to work until you are.
Residential Lateral Pipe Lining Service from Express Sewer & Drain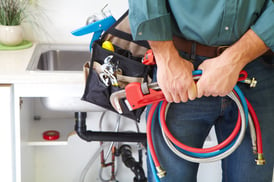 If you have an emergency, would like an assessment, or need to repair or replace sewer lines in your home, contact us at Express Sewer & Drain. We are the area's experts for trenchless pipe replacement and can help you solve the problems of your home and help prevent future problems.
Express Sewer & Drain cleaning experts service any location within Sacramento County, as well as the suburbs, including:
Carmichael
Natomas
Citrus Heights
North Highlands
Del Paso Heights
Orangevale

Fair Oaks
Rocklin
Folsom
Laguna
Our team consists of drain clog clearing experts with years of experience. With Express, you can trust you're receiving only the best service from trained professionals who have built their business on honest, ethical billing, quality workmanship, and unparalleled customer service. If we can help you, we'll be there for you. Contact us today.