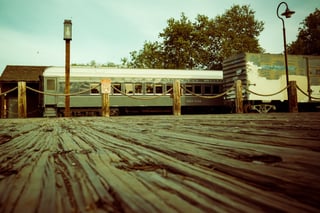 Problems in your sewage system can arise at a moment's notice. As important as it is to have a family practitioner for your health problems, your sewage system should have a professional plumbing service-- one who you can rely on to get the job done at a moment's notice and as efficiently as possible.
At Express, we adhere to a twenty-four seven immediate response. Our top priority is your satisfaction and efficiency is a part of that ideology.
We have a courteous, well-trained staff who uses cutting-edge, precision tools and equipment to fix your plumbing problems right-- the first time. We want to provide you the most affordable, effective and durable solutions available.
We provide a plethora of advanced and traditional plumbing services. from clogged drains and sink pipes to cracked or leaking pipes. Before we can asses what repair or replacement needs to be completed, we need to asses the extent of the damage. This is the purpose of our sewer video inspection process.
Video Sewer Inspections
Evaluating the damaged pipe is done through a video sewer inspection and will help our experts determine whether the pipeline needs a simple repair or if it needs to be replaced entirely; video sewer inspections also help pin-point precisely where the problem is; this helps eliminate any resources wasted on inaccurate repairs or replacements.
This process is rather short and highly recommended. We start by running precision video cameras through the damaged line in question which allows us to see where and how your pipes are broken, clogged or otherwise inoperable.
Based on our initial video inspection, our professionals can determine the following damages including:
Cracked pipes

Off-grade and broken pipe

Drain line damage

Recessed taps

Blockages

Protruding lateral pipe

Root infiltration

Corrosion

Collapsed pipe and infiltration

Offset joints
Based on the findings of the video sewer inspection, our experts can evaluate the cause of the damage and determine the appropriate repair method for it. Sewer inspections are highly recommended not only for when a problem arises, but also for preventative measures too.
Contacting your professional plumber to schedule a video sewer inspection annually or semi-annually can save your expenses and property damage in the long run. At Express Sewer & Drain, we don't need to dig up your lawn to conduct a video inspection of your sewage system.
Post Video Inspection
Once we have conducted a video inspection on your pipeline, we determine the next step-- repair it or replace it. The method used for either process will be dependent on how damaged the piping is; there are several trenchless technologies that can repair or replace your sewage system-- no matter the extent of damage.
Who Can You Rely On?
While there are plenty of plumbing services available to you the greater Sacramento area, we recommend finding one who truly values and respects your time, needs and resources. An initial step to any plumbing solution, or even for preventative care, is to complete a plumbing video inspection. This is imperative to pinpointing the exact location(s) of damage and determining how best to proceed.
Contact a professional plumbing service today for all your plumbing needs.
Topics: Plumbing in Sacramento, Video Sewer Inspection, Sewers