Leak Detection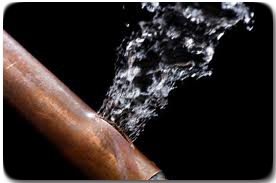 Leak detection is an important, yet often overlooked, element of plumbing. At Express Sewer & Drain, we never underestimate the problems lingering water damage can do to both property and to your health.
Water damage creates the ideal habitat for adverse and unhealthy hazards to grow, including:
Dangerous mold
Mildew
Easily transferrable spores
Pest infestations
The consequences for your health can range from mild allergic reactions to chronic, often devastating, lung conditions.

We recommend thoroughly investigating your home for leaks even if you haven't had a recent plumbing emergency. Mold, mildew and fungi thrive under damp, warm conditions like those caused by water damage.
Unfortunately, we can't always see leaks as they're happening. Preventive leak detection and leak location can stop water damage from eventually wreaking havoc in your home or business.
What The EPA Has Discovered About Water Damage
The EPA has conducted extensive testing over the last decade; studies that prove air levels of indoor pollutants may be two to three times higher than outdoor levels.
Mold often goes undetected because of its invisibility. With proper maintenance and preventive plumbing, you can avoid unnecessary water and mold damage in your home or business.
You and your family can be exposed to mold in several ways, including:
Breathing in the spores
Skin contact from handling an item that has mold growing on it
Not properly washing one's hands
Water damage in Sacramento provides the ideal setting for mold to flourish
Even a small amount of contact with mold spores caused by water damage can produce the following negative health effects:
Itching or irritation of the nose, eyes, throat or skin
Upper or lower respiratory infections
Chronic aches and pains
Sinus infections or congestion/sinusitis (runny nose)
Respiratory problems (sneezing and coughing)
Fatigue
Frequent headaches
Trouble concentrating
Mood swings, anxiety, depression
Skin rashes
Digestive problems
Did you know we spend as much as 90% of our time indoors? Minimize your exposure to mold from water damage by calling us for expert leak detection!