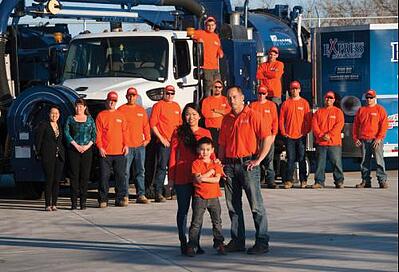 For years, the professionals at Express Sewer have offered incomparable service, unbeatable pricing and products, plus outstanding, ahead-of-the-curve plumbing knowledge to all of our customers throughout the Greater Sacramento area.
Our experienced plumbing professionals deal with all sorts of plumbing services, including:
We offer a full array of products and services and because of this, we're Sacramento's one-stop shop for quality professional plumbing.
No job too big and no job too small! We do EVERYTHING. For the best Sacramento plumbing company, call (916) 970-1234 or click now!
At Express, we are fully-licensed and insured so you don't have to worry about additional expenses. We believe that treating others the way we like to be treated is the only way to do business. That's why we offer FREE estimates, flat rate pricing and we never, ever charge by the hour. We build our business on honest, ethical billing, expert workmanship and unparalleled customer service. And we always stand behind our work.
Contact Us for a FREE estimate!
Carmichael | Citrus Heights | Del Paso Heights | Elk Grove | Fair Oaks | Folsom | Natomas | North Highlands | Orangevale | Rancho Cordova | Rocklin | Roseville | West Sacramento | Laguna Beach