Lateral Reinstatement | Sacramento County Plumbers
Pipes are durable, but they don't last forever. Tree roots can crack the exterior, corrosion might develop as time goes on, and blockages can build up when there is poor maintenance of underground systems. With significant damage, it's important to work quickly to resolve the problem.
Local Sacramento plumbers from Express Sewer & Drain use lateral reinstatement techniques to clear blockages and resolve the flow of waste through pipes so homes and businesses can get back on track.
What is Lateral Reinstatement?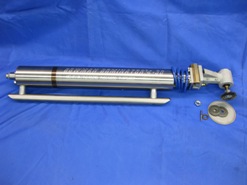 Lateral reinstatement is a key part of the cured-in-place pipe (CIPP) lining process, which is often used to repair pipes from the inside. During the lining process, the main sewer pipe from a home (the "lateral") is covered and closed-off. Once the CIPP liner is cured and the main sewer pipe is reopened, home laterals need to be cut open. This process is called lateral reinstatement.
Clogged pipes can lead to water backup, health issues, and high water bills. When the integrity of a pipe is jeopardized, restoring the quality is critical to fix issues in your home or business. For effective solutions, be sure to work with experienced professionals who are highly knowledgeable in the types of sophisticated equipment that are needed for reinstatement processes.
Top of the Line Equipment for Lateral Reinstatement in Sacramento, CA
Sacramento CIPP liner installations require an array of sewer cleaning and maintenance equipment to remove blockages effectively. These tools include:
Boiler trucks
Steam generators
Robotic cutters
Outfitting a CIPP installation crew requires a dedicated effort. It's important to choose tools that are both high quality and cost effective. That's why we use Bowman Tools for lateral reinstatement projects. As one of the finest industry robotic cutters, the Bowman Dominator cutters are our trusted resource to slice through sewer pipes on residential and commercial properties.
Bowman Tool Company & Systems' Dominator 430 is a 72-pound reinstatement cutter designed for 6 to 30-inch pipes. The Dominator 430's design features many innovations, including:
A 2.5 hp geared air motor (reduces reinstatement time by 80 percent)
Only 8 moving parts (allows for 30-minute disassembly & reassembly)
Isolated electric motors in a watertight chamber (eliminates water damage & allows easy access)
Quick-change head assembly with 1 adjustable gib (reduces adjustment time)
No external air tube (gives the cutter an easy-to-operate & streamlined design)
By using these tools, our professional plumbers are able to provide high quality services at the lowest rates. We're proud to assist those making important community decisions and we're always available for consultation.
How Lateral Reinstatement Works
In the past, the only way to unclog or repair underground pipes was to dig them out of the ground and manually clear the problem. This was highly invasive and caused significant damage to the land around the pipe. With trenchless technology, repairing main sewer pipes is much more efficient and greatly reduces the amount of harm done to the surrounding land.
To restore the functionality of the piping system after CIPP liners have been installed, the lateral must be cut open to allow homes and businesses access to the main sewer line. The use of CIPP liners cuts the flow of wastewater to the lateral connections, meaning the sewage has nowhere to go and can cause significant blockages.
Lateral reinstatement is completed in a few simple steps:
In order to restore connections to the cured pipe, the laterals are cut open using a reinstatement cutter. This process is monitored by a robotic video inspection camera connected to the cutter that allows Express Sewer & Drain plumbers to observe all movements from above.
Using the robotic camera, the plumber is able to make precise gestures for accurate modifications to the pipe lining. This technology not only allows for lateral cuts to be made, but protruding pipes can also be shaved away for smooth interiors.
Once the initial cut is complete, the hole is brushed or enlarged to be the right size for the lateral.
After all cuts are made, the camera is used to complete a check of the CIPP liner and lateral opening to ensure the quality of the connection.
The lateral reinstatement process is only part of cured-in piping procedures, but it is an important step to restore the quality of local sewage systems in the Sacramento area.
What to Expect from Sacramento Lateral Reinstatement Services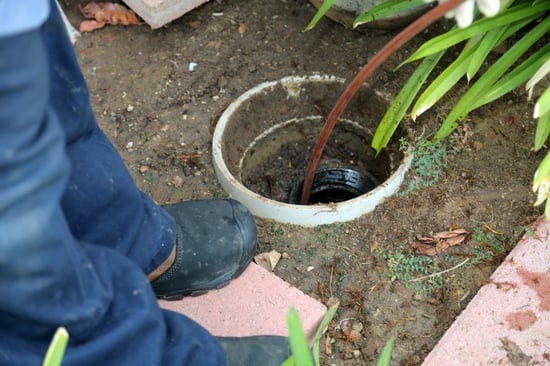 The team of licensed and insured plumbing professionals at Express Sewer & Drain are ready to help resolve any plumbing issues that might arise. We are happy to play a role in maintaining and improving our local community with effective plumbing solutions.
Many businesses can't afford to halt production as a result of a plumbing issue. Our services are quick and affordable so you can keep your business going without any interruptions. If you are in need of expert plumbing assistance in Sacramento County, don't hesitate to reach out to our team of experienced professionals today!