Manholes provide access to municipal sewer systems and can come in a variety of shapes and sizes, ranging from as small as a few feet deep to more than twenty feet deep. Typically constructed from brick and mortar or precast concrete, manholes degenerate over time due to the corrosive effects of hydrogen sulfide, runoff, and groundwater seepage. When the structure begins to deteriorate, further damage and contamination can be caused to the sewer system itself. Replacing a manhole is an expensive and disruptive project, especially when a municipality is forced to replace many of them at once.
Manhole Rehabilitation: The Trenchless Alternative
Trenchless manhole rehabilitation offers a cost-effective and convenient alternative to wholesale replacement. The rehabilitation process provides structural reinforcement by coating the interior surface of the manhole chimney with a polyurethane application that hardens to provide a waterproof and chemical-resistant lining that can extend service life by decades. While manhole replacement or traditional grouting rehabilitation is both time-consuming and expensive, polyurethane sprays can be applied in a single treatment and disrupt service for less than a few hours.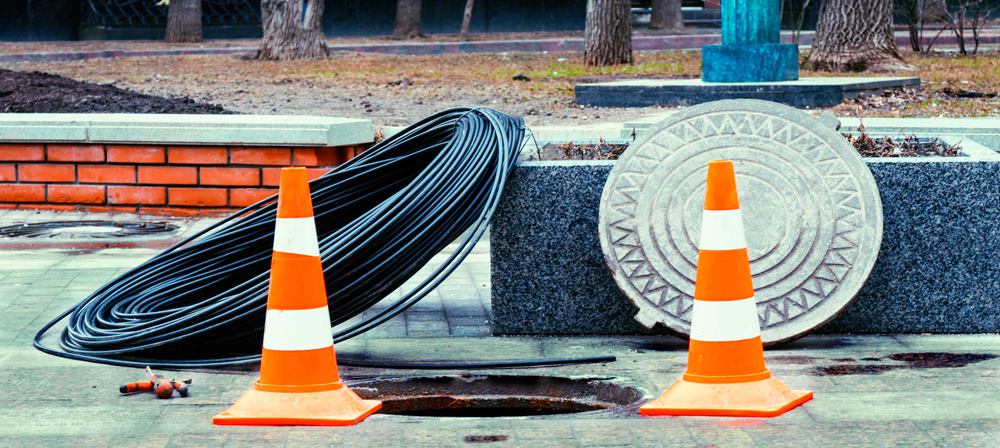 Express Sewer & Drain's manhole rehabilitation services use Sprayroq's SprayWall Structural Polyurethane exclusively. SprayWall is a spray-applied, self-priming lining that can accept flow within 60 minutes of application and cures completely within 72 hours, making it an ideal product for reinstating manhole structural integrity and providing both infiltration control and chemical resistance. Suitable for any DOT, wastewater, and stormwater rehabilitation project, SprayWall is 100% VOC-free and NSF 61 approved.
As your Sacramento-area experts in trenchless technologies, Express Sewer & Drain's team of Sprayroq-certified plumbing experts can address your municipal manhole rehabilitation needs quickly and efficiently to return your community's sewer system to quality service condition.