Sacramento Faucet Repair And Installation Services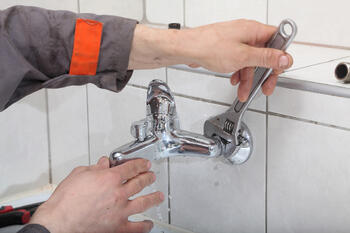 Our daily lives are packed with little things that must be done. Errands, taking care of kids, making sure the bills are paid, and last but not least, work. Who has the time to get all the small, but necessary tasks around the house done while maintaining a household? It can get pretty hectic.
At Express Sewer & Drain, we understand this. It's our mission to provide unrivaled plumbing services like faucet repair and replacement at unbeatable rates. Why? Because we have families, too. We know how stressful it can be to get all the little things done.
With Express Sewer & Drain, not only will you get the best rates in Sacramento for faucet replacement and faucet repair, you'll also get top-notch craftsmanship to go along with our impressive pricing.
We do faucet repair and replacement right the first time. All of our work is guaranteed in writing, and you never have to worry about who's coming to your home. Additionally, each of our plumbers are fully vetted for your peace of mind. With a licensed, insured, and bonded team, you can relax knowing you're in good hands.
Our experts can help you resolve any faucet plumbing issues, including:
Faucet repair
Faucet installation
Sink repair and installation
Tub repair and installation
When is the Right Time to Repair a Faucet or Sink?
Whether you need a minor repair in the bathroom or a brand new upgrade in the kitchen, the Express Sewer & Drain team is here to help. We can diagnose the problem and provide you with cost effective solutions that will keep within your budget while meeting your design and functionality needs.
Leaky Faucets
A steady drip can cause your water bill to skyrocket, and you might not even notice that a faucet is leaking. The stronger the leak is, the more water gets wasted. This leads to a constant flow of water, and your pipes can become a perfect home for mold and bacteria to grow. If a leaky faucet repair isn't enough, consult with local plumbers for effective leak detection and installation services.
Poor Water Pressure
Water pressure may diminish over time or if there is a problem within the pipes of your faucet or sink. Whether that's due to corrosion or loose connectors, a professional plumber can repair the problem in no time.
Rusted Hardware
Corrosion normally builds up internally before you notice orange flakes around the drain of your sink or spigot of your faucet. The last thing you want is for the material to chip away and wind up in your water. This problem might lead to more damage, so it's best to resolve the issue before it becomes worse.
Faucet and Sink Repair and Replacement Near You in Sacramento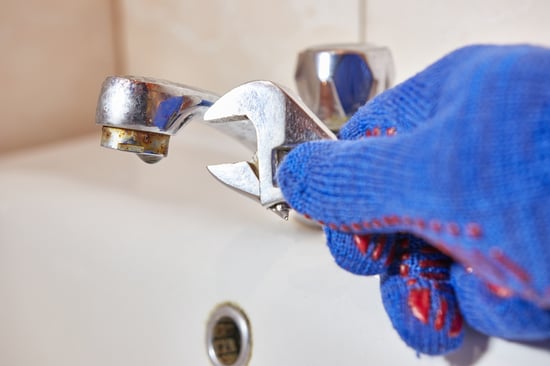 Plumbing fixtures are like anything else: they wear out over time. If you're experiencing any problem whatsoever with your sinks, drains, or faucets, Express has your affordable solutions. From leaky faucet repairs to total replacements, our expert plumbers can do it all.
Even if you're redesigning your current bathroom, kitchen, or any other room in your home that requires sink and plumbing fixtures, Express Sewer & Drain is the plumbing company to call for full-service plumbing expertise.
You never have to worry about whether you're getting what you pay for. When you hire our local Sacramento plumbers, you'll be impressed at how little you pay for our unrivaled craftsmanship and knowledge. Teaming up with us means:
Unbeatable rates!
Unrivaled workmanship!
Unsurpassed customer service!
Work With Local Plumbing Experts For Your Home Renovation
Are you planning on building an addition to your home where a sink or shower/tub will be required? If so, call us for any general plumbing service you'll need, including expert sink and faucet repair, installation, or replacement.
When it comes to upgrades, the Sacramento plumbers at Express Drain & Sewer have the knowledge and skills to execute all renovation projects with a careful eye for detail. Have you recently bought a new sink for your existing bathroom and need help with the installation? Then call us! We'll quote you a fair, flat rate and you won't find better craftsmanship anywhere!