If you've ever been the victim of a busted pipe or broken water heater, then you understand the risks water damage represent to your home or business. However, if you have been fortunate enough to have never had to deal with leaks like these (or even an overflowing toilet), consider yourself lucky. As you might imagine, the destruction leaks can cause to your property can be extensive and expensive.
Sacramento leak detection done by the experienced pros at Express can save you significant amounts of cash! Contact us today to find out how!
Part of home or business-ownership is preparing for any contingency. Rupturing pipes, busting water heaters and clogging toilets are all potential threats that can cost you thousands of dollars. The good news? There are steps you can take to prevent all of these things from happening.
At Express Sewer & Drain, we're always here in case of a plumbing emergency at your home or business. We pride ourselves on our speedy service, our knowledge and the professionalism of our staff. We can quickly mitigate any damages resulting from any source of flooding. Not only will we fix all the obvious problems, we take the time to go the extra mile to help ensure you that you're completely out of the woods.
Often times, when there's a leak in one part of your home or business, it means there are other problems present as well. We run across this a lot at older properties, where the sewer lines and plumbing infrastructure are aging and failing. With our Sacramento leak detection specialists on the job, we are able to let you know with certainty whether you've seen the worst of your problems or whether your emergency was symptomatic of a bigger issue. Whatever the trouble is, Express has a solution.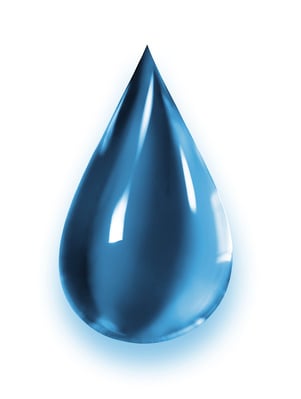 Sacramento Leak Detection As Routine Maintenance
Assets need to be protected in order to maintain or increase in value. Your home or office's plumbing is integral to the health and happiness of your staff or family. At Express, we always recommend that our clients schedule routine maintenance of their plumbing because it will save them cash down the road. We often recommend hydrojetting, video inspection and leak location and leak detection in Sacramento. Each of these tools is but one invaluable resource in a preventive program that offers you peace of mind and saves money. Lots of it.
Still, we understand that emergencies are unavoidable. Even under the best of circumstances, things can and will go wrong. This is just part of living. For Sacramento leak detection services after a toilet backflow, a pipe bursting flood or any other emergency, Express is available 24/7/365, and we never tack on a surcharge for after-hours, weekends or even work on holidays. Your business is too important to us. We simply want to be your source to tap for plumbing expertise.
For Sacramento Leak Detection Expertise, Call Express Sewer & Drain
So whether you've just had a plumbing emergency or you're looking for comprehensive Sacramento leak detection and plumbing maintenance, think Express Sewer & Drain. We offer everything plumbing to our Sacramento neighbors.
Topics: Leak Detection