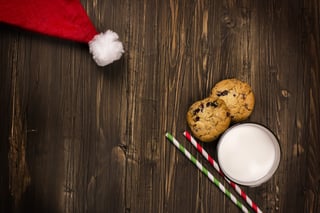 Christmas morning is part of a thankful season full of sweet deals and tender moments of nostalgia. Still, Christmas can feel bittersweet with more jingles on the Christmas tree than in your wallet and cause more stress than thanks.
On the other hand, when you use plumbing contractors, you can keep some jingle in your wallet and thankfully ditch the stress of whether the repairs were done properly.
Imagine amplifying that sweet Christmas morning feel ten times, and you will begin to understand how sweet it is to hire a plumbing contractor for all your at home or office repairs.
Five Sweet Reasons Why
From water heaters and pipes to ac units and leaks, hiring a contracted plumber is the better option giving you more peace of mind, regulatory compliance and proper repairs.
Sometimes when we attempt do it yourself methods, we wind up complicating the original problem. Best practice would be to find a local trustworthy professional contracted plumber such as Express Sewer and Drain; below are some key reasons why.
Education and training
Professional plumbing contractors are continually going through extensive training to pass mandatory certifications. A contracted plumber has the proper training and is well versed and knowledgeable on current government regulations and best practices to repairing your plumbing need.
They legally adhere to current regulations causing minimal, if any, damage helping to maintain safe, healthy and clean environments. Their training and certifications are an ongoing process to keep them up to date on relevant standards and methods that coincide with government regulations and technological advancements.
Have the right tools
Tools are used for specific things; one tool might be more effective to use for a particular fix than another. By using a professional contracted plumber you take the guess work out of the toolbox eliminating resource waste. You don't have to waste precious time or money shopping at your local hardware store in a seemingly endless pursuit of the assumed right tool.
Peace of mind
Hiring a contracted plumber for you repairs frees up some "what if" induced stress. You won't have to constantly wonder "did it work?", "did I make it worse?", "what if my insurance doesn't cover any further damage I may have caused?".
Predict and prevent scenerios
Since contracted plumbers are experienced and have gone through their fair share of training and education, they can ultimately predict some possible outcomes of what could happen if the repair is not done, when the repair needs to be completed, or how it could affect other things.
They are also handy at preventing future problems from happening. Essentially, contracted plumbers are a great go to resource who can answer practically any plumbing concern you have.
Maintenance reminders
Using a contracted plumber is using a professional service and as such they retain service records. Remembering when your air conditioning unit needs a PM washing or general maintenance to continue running smooth probably isn't the number one priority on your calendar. Usually a professional service will reach out and remind you that your unit is ready for maintenance.
Open Your Christmas Present Today
If you want less stress, a job done right and more jingle in your wallet, then contact a professional contracted plumber near you for all your plumbing repair needs.