Every real estate agent should have a Sacramento plumber they can count on to professionally and affordably handle any general or specialized plumbing service that they require. Whether it is a drain cleaning or hydro-jetting job, a Tric pipe bursting job or perhaps a site where Perma-liner lateral pipe lining is required, Express Sewer & Water works with real estate agents and property owners to do it right the first time. Affordably! We will be your Sacramento plumber for maintaining and even increasing the value of all of your properties. We are your partner.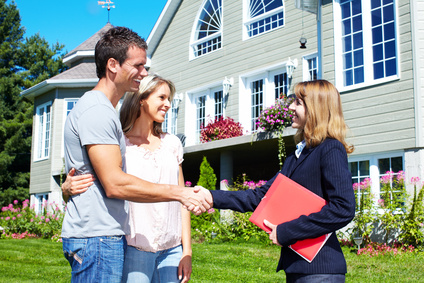 Partnering with the right Sacramento plumber who shows up fast and repairs your plumbing problem right the first time is an asset. Have you worked with plumbers in the past who only do enough a quick fix, leaving you to call them time and again? If this has been your bad experience, you need to call Express Sewer & Drain today. We pledge to make sure your Greater-Sacramento area plumbing is repaired to last. Express uses only the most advanced, durable and cost-effective products available in order to assure you a stress-free solution for your plumbing issues. Owning property is stressful enough. With Express as your Sacramento plumber, you know that you're getting professional services at unbeatable rates (always a flat-rate quote), performed with master-quality workmanship.
Whatever Your Real Estate Needs, Express Is Your Expert Sacramento Plumber
Perhaps you need to locate utilities before doing renovation work to an apartment complex. Maybe you need piping location, too. Express uses state-of-the-art equipment to map your pipelining system. If one of the homes you own is leaking, but you can't find its source, Express Sewer & Drain are experts for leak detection and location, protecting your property from the expensive damages that can cause water damage and put your tenants at a health risk. Express offers the full range of quality plumbing products, no matter what the job entails. Call Express. We're the preferred Sacramento plumber for real estate agents across the metropolitan area.
Older Orangeburg pipe? Not a problem.
Whatever it is that you need. For any kind of property, whether it is residential, commercial or industrial, Sacramento real estate agents prefer the fast, professional and precise Sacramento plumbers at Express Sewer & Water.
Call Or Click To Speak With An Express Sacramento Plumber Right Now To Find Out More About Our Real Estate Services And Packages
Your properties values are an asset and are too important to risk to just any Sacramento plumber. Express Sewer & Drain is the premier Sacramento plumber for full service plumbing. Call us today to find out more about our work with realty companies, our flat rate pricing and our commitment to plumbing excellence, including staying atop industry advancements which save clients significant overhead.
Topics: Realty Services, Plumbing in Sacramento