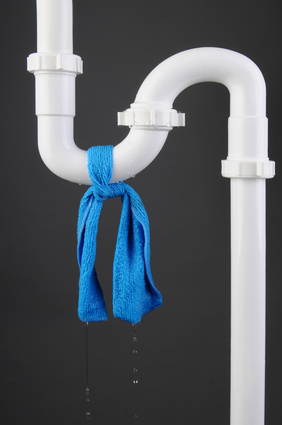 Sewer pipes, like everything, need maintenance and repairs when necessary. But what happens when your sewer pipe breaks? Aren't pipes supposed to be stable? Well, a pipe can break for a number of reasons. It is best to know what can cause a pipe to break as well as the signs to look for. How can a broken sewer pipe be repaired with relining? As a homeowner, what is the first step?
And if your sewer pipe is busted, the repair is a job to get done immediately and professionally.
About Sewer Pipes
Before 1980, pipes were made with clay, and while they were durable and environmentally friendly, they only last between fifty to sixty years. They are getting up there in age now, as well as the polyvinyl chloride (PVC) pipes, which were installed after 1980. PVC pipes can last a lifetime, but accidents can happen. While in the ground doing their daily job, they may encounter roots from nearby trees that threaten to puncture both clay and PVC surfaces. Other times, seams may burst open, or some disturbance can cause leaks. In cases like this, it is for the best that pipes receive maintenance through trenchless relining.
How a Sewer Pipe Can Break and the Signs to Look For
When a sewer pipe breaks, the first question asked is what step to take next. The second question is "How did this happen?" A pipe can break due to any amount of reasons, but usually it includes the same pattern of reasons. Common reasons include:
Punctured from the root of a nearby tree
Old age
Clog
Bursting seam
Rust
When any of these things happen, the problem can present itself in your home and yard. Even if you can't immediately see that your sewer pipe is broken, call a professional immediately. Signs of a broken pipe include:
Water backup
Brown water
Odor
Gurgling toilet
Bathtub sludge
Lower water quality
Our experienced plumbers will be at your home within our 24/7 immediate response. Our team will know what to do on the site and will be prepared to handle it. In the case of a broken sewer pipe, the most effective repair is done with trenchless technology.
Trenchless Technologies and Their Benefits
But why even think about trenchless technology; what is wrong with the old 'dig and replace'? Trenchless technology is much safer for the environment, as there is no need to dig any large holes. Your property is thus protected. There are different kinds of trenchless technology, and we are prepared to utilize all of them:
Lateral Lining and Reinstatement
Manhole-to-Manhole
Sectional Point Repair
Pipe Bursting
Water Line Replacement
While each trenchless service is unique, they all have one thing in common: it is all about the relining. A new pipe, small enough to fit in the diameter but not small enough to cause a clog, is wedged inside the old one. The new pipe is more flexible and without seams, so there are no breaks in the seam to worry about. Still wondering what makes trenchless technology so great?
Protection of your property
You will save money
The systems focus on repairing, not replacing
The repairs last for decades
Contact Us Today
If your sewer pipe is busted, the first thing you want to do is call a professional. Here at Express, our services are done professionally and efficiently. We specialize in trenchless technologies, and are always prepared to repair and maintain your pipe. Our other services include:
General plumbing
Water pipe replacement
Leak detection
Faucet and toilet repair
Water heater maintenance
Drain cleaning
If your sewer line, or any of your plumbing, is broken or in need of repair, do not hesitate to contact us today. Our services are safe, environmentally friendly, and effective while saving you money.
Topics: Pipe Bursting, Sewer Repairs, Cleaning, Video Inspection