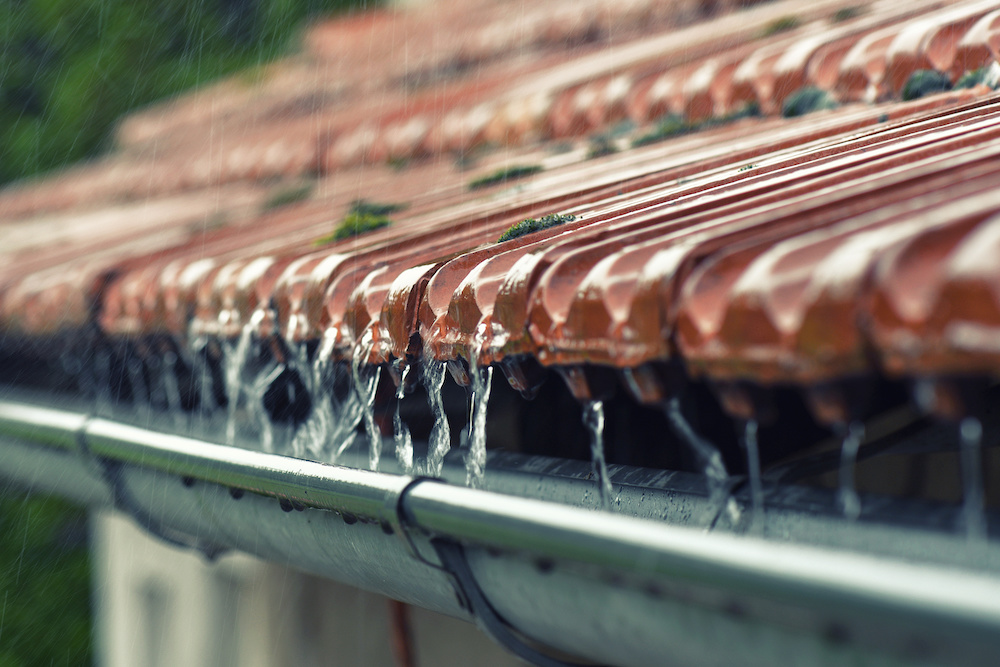 Is your home plumbing ready for the rainy season? You may think so, but there may be many tasks you still need to complete around your home to prepare for rain effectively (and to avoid mold and mildew that rain may create).
Implement A Seasonal Home Maintenance Checklist
Check Your Roof

Leaks aren't just a headache where rainwater drips obnoxiously into a bucket placed beneath it. The rainy season can drive homeowners to their own roof for inspection or repair. This can be dangerous, and a professional is better able to view the situation and discuss whether moisture has lead to mold, mildew, and, in the worst-case scenario, a collapsed roof. The lifespan of roofing varies depending on the material used, so if you're an owner, be sure to look into the service life of your investment.
Clear Your Roof's Plumbing: The Gutters
Probably a close second on the list of tasks that aren't at the forefront of a homeowner's mind are rain gutters. A gutter clogged with dirt and plant matter doesn't just decrease the efficiency of channeling rainwater from the roof, it also adds a tremendous amount of weight and strain to the structure. If it becomes too much, the gutter can collapse, taking the downspout with it.
Installation of new gutters averages from $600 to $2,400. Fortunately, maintaining them is a task that most homeowners can do themselves. In the instance of flat-roofed properties, clogging may still occur. Inspect and snake roof drains as necessary and be sure to check for any existing damage and resolve them before the system's heavy work comes in.
Check Your Home's Internal Plumbing
There are many different reasons to check in on your home's plumbing throughout the year, but the rainy season can bring additional complications. Flooding becomes much more prevalent as the ground surrounding your home softens from the increase in rainwater. The soft soil allows for pipes to shift and crack, further compounded by the increased water pressure flowing through them. Following a checklist like this one can make sure that you're addressing all that's necessary to bolster your home for the oncoming storms.
Prepare for Other Natural Elements
Wind is a danger that a homeowner must be conscious of when preparing for the rainy season. The combination of strong winds and foliage near your home can spell out disaster. Be sure to trim trees and bushes that may be at risk of blowing over. Uprooted tree roots may crack or unearth pipelines, leading to bad smells, mold, and low water pressure. Also, move or secure loose items on the property, such as children's toys, lawn ornaments, and other decor. A bike through the sliding glass door shouldn't be on anyone's checklist.
Learn What The Rain May Bring
The two greatest risks a homeowner faces from increased rain volume in northern California would be backdrafting and flooding. Both can directly impact the plumbing systems in dramatic and expensive ways. Backdrafting is when negative air pressure inside a home pulls gases, debris, and other chemicals in from a drain system that is typically backed up with rainwater. The end result is a stinky, potentially dangerous, mess sprouting from your vents and drains, damaging your home's plumbing. Flooding happens when standing water settles above your home's foundation.
Both of these experiences can develop into greater issues: mildew and mold. The two appear when there's an excess amount of moisture in your home and can cost thousands of dollars. Exposure to mold can result in several adverse health effects as well. For example, black mold can suppress a person or pet's immune system, affect their cognitive skills, and even lead to death. Being conscious of these dangers while preparing for rain will hopefully encourage you to be thorough as you go through your seasonal maintenance checklist.
Sometimes it's best to plan for the worst. There are a lot of mistakes homeowners can make when they realize they have flooding in their home. Be safe, be smart. Turn off your fuse box or call an electrician if you can't safely access it without standing in water. After you've made the area safe, then the rest becomes damage control. Get rid of as much water as you can, and then begin the drying process. There are different ways to sanitize your belongings and prevent mold, but you should always call an expert if you feel out of depth.
Make The Most Of The Weather
Once you've checked off the boxes on the list, you can feel good that you've prepared your home and plumbing to the best of your ability. These tips will spare you not only headaches for the season, but it will save you money in the long run in regards to keeping your home and your plumbing in good health.
The only thing left to do is find your blanket of preference, a hot drink, and queue some good shows on Netflix while you wait out the rain. In the event that a plumbing issue beyond your depth occurs, contact Express Sewer & Drain for an assessment in your Sacramento home or business. Years of experience in restoring home plumbing systems and renovating damaged pipes make us the area's top provider of home plumbing services. With our plumbing technicians on the job, you can feel good returning to your Netflix bingeing.