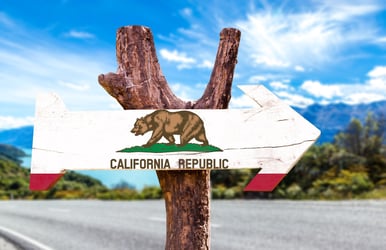 You are probably used to forecasting your finances and life plans on a weekly, monthly or yearly basis. However, forecasting can be conducted in virtually any area of your life, such as how much weight you can lose or gain based on a new dietary intake, your plans to paying off student or auto loans or even a mortgage.
Well, forecasting happens in job outlooks and opportunities in a specific industry as well. For example, the restaurant industry is adjusting to meet the economic conditions. Maybe you have noticed the little ipad or tablets that allow the patron to order and pay for their meal without having to speak to a server at restaurant tables.
Like restaurants are forecasting their future, industrial plumbing is expected to transform over the next five years as well. In this post we take a look at where we think commercial plumbing is headed in Sacramento County.
Forecasting Commercial Plumbing Shifts
A lot of the time forecasting for industries and careers are dependent on market and economic shifts, and industrial plumbing is not exempt from these shifts either. Below are some shifts that you can expect to see within the commercial plumbing industry.
Commmercial plumbing contractors will increasingly compete with OEM, original equipment manufacturers, for service contracts.
While this could concern many local plumbing contractors, it should not cause too much alarm since local plumbing contractors tend to be more cost efficient and effective than the original equipment manufacturers depending on the service.
More HVAC systems will be leased out
Like leasing anything, a leaser will find stability in a fixed monthly price and feel less pressure or hassle of having the responsibilities associated with repairing costs.
Plumbing repair technologies are beginning to advance
As technology continues to advance, so will the plumbing repair methods. They will become more efficient and more effective. One way that the advancement of technology has been transforming plumbing repairs is a called trenchless technology. Express Sewer & Drain are the leaders of this plumbing repair technique.
Depending on the type of repair needed, trenchless plumbing restores your underground pipeline(s) without having to dig up your yard or take an extensive amount of time to install.
According to BLS.gov job outlook, there is expected to be more job openings due to retirement expectations from plumbers, pipefitters and steamfitters

In particularly, workers that have experience with welding would ideally have the best job opportunities. However, for construction based plumbing, job opportunities would be more heavily dependent on fluctuations in the the economy. In retrospect, plumbers have more stable job opportunities if they are in manufacturing than those who in construction.
Be the Transformation
As the economy changes and organizations adjust to the forecasts of the next few years, you should begin to learn about some advancing technologies, which area of plumbing will give you the best outlook and how you can compete with original equipment manufacturers.
How will you handle the transformation of industrial plumbing; will you sit on the side lines and go with the flow, or will you be the transformation and provide innovation to the transformation?
Topics: Plumbing in Sacramento, Municipal Plumbing