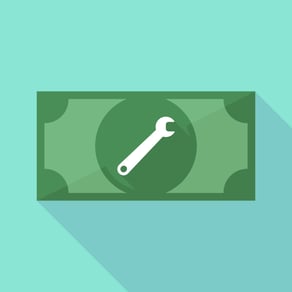 Life is full of wild turns and unexpected adventures—school, work or family functions. The last thing you probably want to happen is a plumbing emergency in your Sacramento home!
However, unexpected plumbing problems are inevitable which is why there are at least 4 plumbing emergencies you should be saving for in Sacramento.
4 Plumbing Emergencies to Save for in Sacramento
The following are the top 4 plumbing emergencies you should be saving for if you live in Sacramento.
1. Clogs
Clogged drains can come in a variety of forms—toilets, sinks, showers and tubs. Slow draining appliances are early signs of an eventual full blown clog which can prevent water flow entirely and inhibit you from carrying out your daily activities.
Some other early warning signs that your toilet is clogging is if it is making odd or running sounds and sometimes not even flushing. Shower or bathtub drains that are beginning to clog are generally caused by soap scum and hair buildup resulting in stagnant shower water up to your ankles.
*Tip: contact a professional plumbing service to perform routine hydro-jetting to reduce and avoid soap scum, hair buildup and other clogs.
2. Leaks
Leaks are most commonly found in faucets, toilets, water heaters and washing machine hoses and result from weak, old or rusting pipes.
General signs to look, or in this case listen, for are dripping sounds, spikes in your water bill and mold or rust growth.
*Tip: if your water heater valve is leaking, it is a simple and quick fix; however if it's the entire water heater, you will likely have to replace the entire unit which can be a bit trickier and taxing on your finances.
3. Broken Pipes
You are likely to experience a broken or busted pipe in your water line due to tree roots, earthquakes or poorly executed construction work.
There are a couple common signs to look for if you think you may have a broken pipe, including:
Low water pressure

soggy or saturated spots on your lawn
*Tip: If your pipe has busted, it may need to be replaced and depending on the location, it may need heavy excavation work. Avoid extra expenses by replacing your pipe via trenchless technology.
4. Hot Waterless
Cold showers are definitely not in your daily hygiene routine. If you find yourself washing dishes or showering with cold water because your hot water seems to be malfunctioning, it is either a result of electrical problems or plumbing leaks. Or, it can also be due to a negligent utility company—sometimes.
*Tip: contact a professional plumber who knows what to look for to determine if you aren't getting hot water due to electrical or plumbing problems.
Plumbing Emergency in Sacramento?
Saving up for plumbing emergencies is a great start to being prepared for the unexpected. If you live in Sacramento and are having a plumbing emergency, contact a professional plumber who is available for you when you need them most.
Topics: Plumbing in Sacramento, Home Plumbing, Plumbing Emergencies