Want To Know What's Really Wrong With Your Sewer?
In the previous post, we discussed a little about the astounding benefits of hydro-jetting, about how it can save you money and time and ensure you that your home, business' or city's sewer pipe system will flow freely into the future. We talked a little about how it's one of the most sophisticated ways to clean drains in Sacramento around, and we pointed out that hydro-jetting is a safer, greener, non-toxic method of clearing even the most stubborn clogs like roots. And finally, we mentioned how we frequently pair it with sewer video inspection to give you peace of mind, knowing that your drain problems are behind you.
Clearly see the difference hydro-jetting makes with the before-and-after aid of video inspection.
As we pointed out, sewer video inspection is analogous to a surgeon using video to accurately diagnose what is wrong with, say, a bone or joint. Likewise, our steady-handed and precision-skilled plumbers can meticulously survey your sewer pipes, pinning down precisely what is clogging or otherwise slowing down your drains. Thus, he can then clear your drains with a full understanding of the issues at hand. The results are as affordable as they are durable. Plus, nothing beats the before-and-after evidence we can provide with sewer video inspection in Sacramento.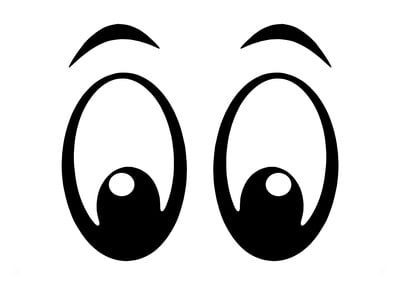 Video Inspection In Sacramento To Visibly Repair Your Sewer
The simple fact remains: when paired with hydro-jetting, sewer video inspection in Sacramento is the preferred method for drain cleaning around. Short of something being structurally wrong with your sewer pipes like a broken joint or break where roots are invading the conduit, the two tools make a formidable team in clearing blockage and for maintaining your sewage system.
Being that these two tools are so frequently effective, we at Express Sewer & Drain do recommend a periodic maintenance plan to prevent disastrous and costly emergencies where your family or employees are put at risk due to exposure from unsanitary conditions. We work with our customers directly to ensure that they're getting more than they ever expected from any plumbing company. Sewer video inspection in Sacramento is a consistently reliable tool to help explain and prove what is wrong with your sewer lines. It eliminates guesswork.
Offset joints
Protruding Lateral Pipe
Root obstruction
Cracked pipe
Recessed Taps
Blockage & Corrosion
Collapsed Pipe and Infiltration
Off-grade and broken pipes
Service and commercial laterals
Drain Lines
Commercial Clean-outs
Yard and floor drains
Root infiltration
Call Express Sewer & Drain For The Plumbing Peace Of Mind
At Express Sewer & Drain, we offer top-shelf service and products, as well as fast, dependable service guaranteed not to disrupt your day. Because we offer you access to the most advanced methods and most highly-skilled pro's in the Greater Sacramento-area, we're confident you'll make us your plumber in Sacramento. Call us for a free sewer evaluation today!
Topics: Plumbing in Sacramento, Video Sewer Inspection, Sewers