Replace My Entire Sewer?!? But Then I Heard About Sacramento Sectional Point Repair…
These can be tough times. At Express Sewer & Drain, we can make things a little bit easier with advanced trenchless technology like Sacramento sectional point repair. Too often people are taken advantage of, told by shady characters that their entire sewer has to be replaced, when in fact it doesn't. Many times only a small section or sections of your sewer is in danger of failing. That's why proponents of cured-in-place pipe (CIPP) or what's sometimes called "trenchless technology."
When you go trenchless, you get the kind of flexibility that will surely save you cash. Sure, Express Sewer & Drain can and has replaced entire sewage systems for homes, businesses, industrial sites and even municipalities, but we've done so only when it's absolutely necessary. With CIPP, we can repair even the tiniest pinhole fault in your sewer with exacting workmanship. We can also repair hundreds of yards worth of municipal pipelining. That's the reason we love offering CIPP. There are solutions for every problem, big or small. In the end, sectional point repair and trenchless technology can offer you a solution that won't break the bank!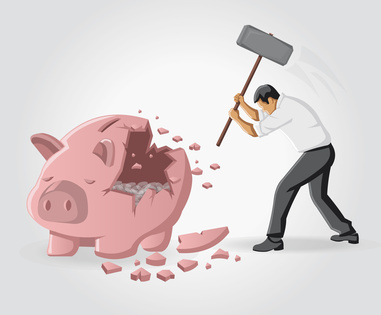 What Is Sacramento Sectional Point Repair?
Sectional point repair in Sacramento is a trenchless method for repairing sections of sewer pipelines that have begun to show signs of age like cracks and breaks, making them vulnerable to roots, often causing toilet clogs and slow drains. With sectional point repair in Sacramento, replacing your entire sewer isn't your only option.
No digging! No expensive destruction to your property! No mess! No stress!
Stronger than the original pipe, our epoxy resin formulations are Herculean in strength.
Cost-effective because it is designed with the customer's budget and convenience in mind. Lasts for decades!
No threat to underground utilities such as cable and power lines. Non-destructive.
No disruptions to public sidewalks, drives, lawns, etc.
Repairs can be made in difficult-to-access locations such as under floors and buildings.
Lightning fast. Like other trenchless technologies, can be implemented in a matter of hours.
We need only existing access points.
Pinpoint accuracy.
Call To Find Out More About Sacramento Sectional Point Repair By Express
Don't be mislead by shady plumbers who only care about making money off of you. At Express Sewer & Drain, you can rely on our ethical assessment of your sewer system. We will rival any quote you get for any job. From Sacramento sectional point repair to any full-service plumbing job, contact us before you commit to anyone else to save time and money.
Topics: Sectional Point Repair, Plumbing in Sacramento, Trenchless Technology, Sewers