Let's cut to the chase for this post: Our Top Gun Manhole-To-Manhole lining system will save Sacramento money. And it will do so in several distinctively beneficial ways. At Express Sewer & Drain, we're always eager to tout new products we introduce to our market that will save everyone money. But a closer look at all the advantages of manhole to manhole lining and what the value they represent for the residents and businesses of Sacramento.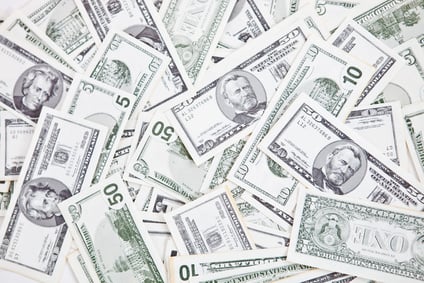 As with all of our premier trenchless, cured-in-place pipe products, the benefit at the top of our list is that we do not have to dig to rehabilitate municipal sewer lines. We can't understate the value of this to local businesses. I'll give you an example.
An old friend of mine owned a little record shop that was centrally located. Really an ideal location for his target market. His was just one of several small businesses lined up on his street. In some ways, they were all interdependent on one another. They were all definitely dependent on both the traffic and the parking that made their businesses easily accessible to the public. However, when this city decided to overhaul its aging sewer system, their road was directly affected. His street was destroyed by unnecessary digging. Crossroads and parallels were also dug up. The entire block was devastated. It was an absolute mess. And it put him out of business.
This is a big deal. What's so distressing is that, even a few years back when it happened, it wasn't necessary. Impressive strides have been made in plumbing technology. Trenchless technology gives us a way to repair old pipe lines underground, via an existing entry point. And we never have to dig. We never have to put small businesses out of business and we don't have to interrupt valuable traffic.
Manhole To Manhole sewer repair = NO DIGGING!
No commercial interruption
Convenience for consumers and service providers
Saves taxpayers money!
Other Benefits Manhole To Manhole Lining
Besides saving the hides of small, local businesses, Top Gun manhole to manhole lining has many other benefits and advantages that are moon leaps and canyon bounds better than having to dig and replace. Here are a few we thought we should mention:
Saves taxpayers money – Manhole to manhole lining will save taxpayers money. Excavation and exhumation techniques are costly. Manhole to manhole lining removes the cost of repairing a dig site, repaving and other related expenses.
Keeps business functioning – Like the example above, you don't have to worry about rerouting your customers or losing your business because of the destruction of digging. Local economies are the heartbeat of our national economy. Keep 'em moving and shaking.
Greener – Digging unearths toxins and risks releasing them into our potable water supply.
Sustainable – Manhole to manhole lining and other trenchless products are more sustainable. The epoxies used are often formulated for specific geographical soil types. This means they won't do damage to our local Sacramento ecosystems.
Durability – Manhole to manhole lining is guaranteed to last for over 50 years! That's a boon for taxpayer savings. It also allows municipalities to allocate funds for other important projects.
Listen Up Sacramento: Top Gun Manhole To Manhole Sewer Repair Is Your Best Option
Need more info on Top Gun manhole to manhole lining? Just give Express Sewer & Drain a call.
Topics: Plumbing in Sacramento, Trenchless Technology, Manhole Rehabilitation