We don't have to explain it to you. These days, the need to save money is more important than ever. With that in mind, we at Express Sewer & Drain would like to offer you a few DIY plumbing tips that will keep your hard-earned cash in your bank account. Learning just a few basic plumbing jobs can go a long way to help you out in our embattled economy. And let's face it: knowing these plumbing tips won't just save you money, they'll help provide you with a little certainty in uncertain times.
The benefit to you? These Sacramento plumbing tips can both help you out during a plumbing emergency or simply help you prevent one from happening in the first place. Either way, you save money and possibly prevent serious water damage in your home.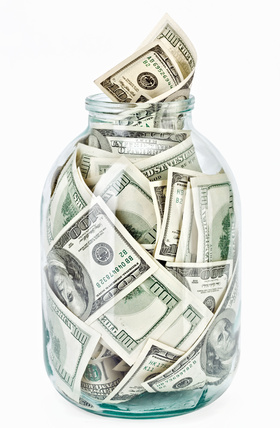 Tips That Save Energy And Save Cash
With this summer's temperature reaching record highs already, we thought we would address plumbing tips that are useful to you in the summer. You already know about winter plumbing tips and winterizing your home, but did you know that there are things you can do in the summer to prevent plumbing catastrophes and save you some scratch, too? Just keep reading.
Helpful Plumbing Tips From Your Sacramento Plumbing Authority
More fun outdoors equals more dirty clothes. Regularly inspect your washing machine hoses for leaks, cracks and bulges. Be sure to remove all drier lint before every drying cycle. Also, move your machine at least four inches from the wall to prevent hose kinking and damage, and never leave your home while the washer is running. We recommed that you replace washing machine hoses around every three years or so.
If humidity gets high, your ductwork might condensate. This can cause a backup if the drains are not clear. Leaks in seams can also create condensation. If you have an attic installation, be sure there is no water in the drain pan. If there is water, contact an expert for help because it can cause ceiling damage and a lot of money and stress.
Be careful what you put down your kitchen disposal after that summer barbeque. Generally, garbage disposal aren't equipped to handle cornhusks, celery, banana peels and other fibrous or "stringy" foods. Never put oil or grease in your disposal because it clogs the drain as it cools. Run cold water at full pressure for 15 seconds before and after you put anything down the disposal to flush it through. Never put instant stuffing, potato mixes or similar "just-add-water" foods down the drain—they'll create an instant clog when you add water. The same goes with rice. Like the pigeons you hear about blowing up after rice being thrown at a wedding, rice can case serious damage when it's trapped in your pipes.
Save money and energy on your vacation. Turn down the temperature of your water heater.
Sewer pipe backups are common during the summer because of rainwater entering sewer pipes via cracks. Hungry new root growth from the spring can potentially create clog issues because roots seek out sewer line as a source of nutrition. Have a qualified, insured plumber inspect your pipes on a regular basis for maximum protection. In either situation, your plumber will be able to help you determine the best, most effective and affordable option for proper drain cleaning.
Don't Let Summer Plumbing Mishaps Turn Your Happy Summer Into A Sum-Sum-Summertime: Keep Costs Low With Our Sacramento Plumbing Tips
A few, quick preventive steps will save you money and stress. Follow the plumbing tips above, check out other posts here at our blog and explore our site for some truly useful information and other Sacramento plumbing tips. They're sure to keep you from 'boiling over.' Questions about any of the above or need some plumbing advice? Contact us!
Topics: Drain Cleaning, Plumbing Tips, Inspection, How To, Preventative