If you've followed us here at our Express Sewer blog, then you know about how great trenchless water line replacement is, but if you're visiting us for the first time, we have great news. Trenchless technology is restricted to just sewer lines. It is extremely flexible and features a variety of applications. It's ideal for running cable and carrying electricity. It is also the perfect solution for any city's water line needs.
Cost-effective
Cleaner, greener, smarter, more sustainable
Lasts longer!
Safe for potable water
NOT environmentally destructive
No need to dig means city streets are open and biz keeps trucking!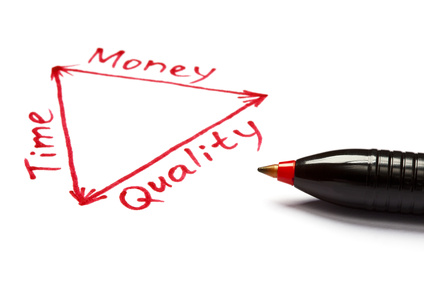 Why Trenchless Technology Is Central To Our Lives
Trenchless technology is revolutionary. According to a 1997 USA Water News press release,"New underground technologies are permanently altering the landscape of the construction industry, capturing the imaginations and budgets of water departments, cable operators, public utilities, and others. Although it's a revolution going on right under our feet, the average water, cable, or energy user is barely aware of it."
"The "trenchless revolution" is important because almost without our knowing it, the pipe and cable industry has become as important to our culture and quality of life as the telephone, car, or air conditioning -- perhaps more important because properly laid pipe makes these things possible. Millions of miles of pipelines carry water, sewage, and electricity to and from homes and businesses, while over 1.8 million miles of pipelines carry oil, natural gas, gasoline, heating oil, and other petroleum products across the United States. Advanced cable systems connect televisions, telephones, and computers. New underground techniques enable environmental companies to remediate areas contaminated with hazardous materials."
"Until the late 1980s, these miles and miles of pipe were laid by the laborious excavation of trenches. However, the need for alternatives to the open-cut methods for installing underground utilities and other types of lines was apparent to electrical and natural gas utility companies, which often faced conditions where conventional trenching was undesirable and costly. A second impetus for developing trenchless technology was the recognition that, although much of the nation's pipe infrastructure needed upgrading, the process of digging up and replacing old pipe located under busy streets and thoroughfares is often cost prohibitive."
Why We Insist On Trenchless Water Line Replacement For Sacramento
And it's all true. Here at Express Sewer & Drain, we've always been vigilant about how to best serve our customers and community, how to save everyone money while offering them the cleanest, most durable water line products and replacement technology around.
The conclusion we've reached through our extensive plumbing experience is that Perma-Liner trenchless technologies surpass all of our high standards, and there is no higher standard than that of the safety and health of our Sacramento neighbors. We fully endorse trenchless tech to rehabilitate Sacramento water lines cleanly, affordably and durably. Anything less simply won't cut it.
City officials: don't dig your own grave by going for older, dirtier and unsafe methods of municipal water line repair. Call Express and never settle for less!
Topics: Trenchless Technology