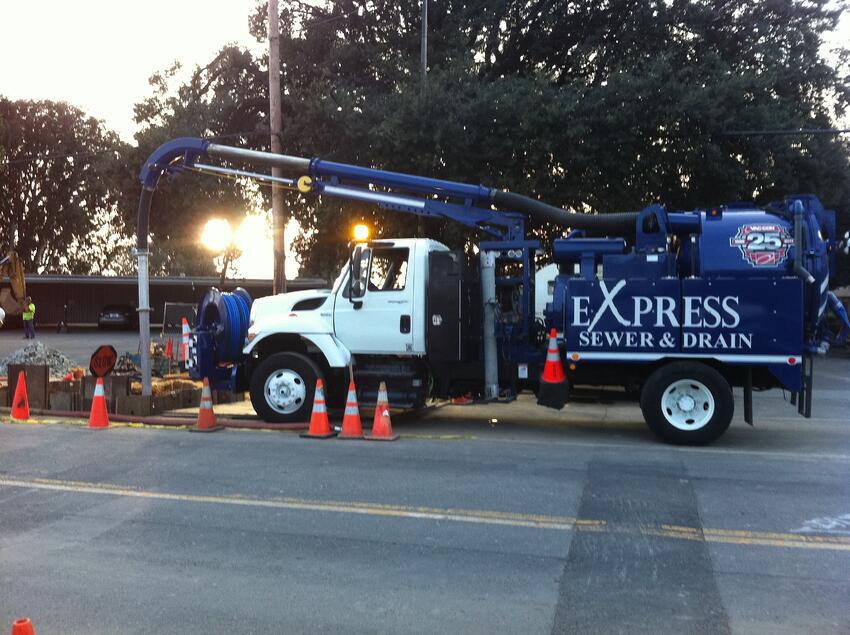 Whether you are just beginning your plumbing business or expanding it, the addition of subcontractor to your toolkit can help the financial growth of your labors. Purchasing equipment can be costly and many businesses cannot spend thousands of dollars for the equipment necessary to do larger jobs and trenchless jobs that will add to your bottom line, and increase your customer base.
At Express Sewer & Drain, we subcontract with local plumbers and never compete with them for their jobs. Our goal is to partner with your business and enable you to offer technologically-advanced plumbing techniques to your list of services.
Offer New Services for a Business Boost
Open trench pipe repair is messy and can be costly for homeowners and businesses. As more consumers see the results of trenchless repair and replacement, they will ask for this service and, if you offer it with the help of a subcontractor, you will land more jobs. This will be especially relevant for homeowners that have invested in expensive landscaping and verdant lawns, businesses with old pipes, and municipalities that require working on their vast infrastructure. A subcontractor will allow you take jobs that you might otherwise lose because you lack the equipment to complete the job.
At Express Sewer & Drain, we have spent years building our inventory of specialized plumbing equipment and entered the trenchless era of sewer line replacement before it became popular. We have a TRIC pipe-bursting machine, CCTV (closed circuit television) technology for pipe inspections, equipment to handle the cleaning, repair, and replacement of lateral sewer lines for residential, commercial, and municipal customers. We invested in our first pipe bursting system in 2009 and have since expanded our fleet of specialized plumbing equipment, which now exceeds a worth of $4 million.
We also have other machinery necessary for open-trench and trenchless sewer line repair and replacement, including a paving machine in the event that a driveway or street requires repair after a job has been completed. Access to this large inventory of equipment, along with accessed to trained technicians, will open your business to considerable expansion and enhance your reputation as a quality business without the expense and maintenance of the trade tools you need to do the job.
Increase the Growth of Your Plumbing Business
Having access to the tools and trained personnel of a well-equipped Sacramento subcontractor can contribute expand the size and type of jobs you perform. By offering new services, you can grow your base business and expand into new markets. With access to equipment that can bore main sewer lines that are up to 10 inches in diameter, you will be able to bid on jobs that otherwise would be out of reach.
Whatever challenge you meet on your next plumbing job can be met with a subcontractor who has the equipment and expertise to help you get the job done. By hiring a subcontractor that is competent and experienced in completing large jobs, such as manhole-to-manhole lining or sewer reinstatement, you can now expand your business into more profitable areas while offering superior services.
Partner with Express Sewer & Drain to Grow your Business
We know how frustrating it can be to hire a subcontractor who doesn't show up, isn't equipped, or simply can't perform the work to your standards. We know what it takes to get the job done and have invested in the technology, training, and human capital that is required to help you meet your goals for projects of any size. Contact us today and let us subcontract with you on your next project.
Topics: Plumbing in Sacramento