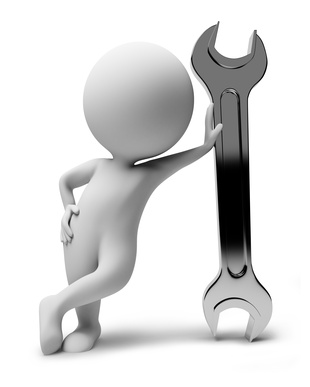 When you are choosing a plumber, you need to choose one who offers a comprehensive range of state-of-the-art services at reasonable rates with incentives for you to come back should you ever require their services again. One of the great benefits of the internet is that you can now easily research not only the background of the company you're considering bringing into your home, but also their services, the terms by which those services are offered and make informed choices faster than you ever could with the Yellow Pages. It's to everyone's benefit that we are all becoming smarter consumers. With this in mind, here are six essential services that your plumber should offer—and not just in Sacramento, either.
Drain Cleaning
What should the plumbing company you pick do when it comes to drain cleaning (besides the obvious)? Well, they need to be able to offer you video inspection for certain, hydro-jetting, and other trenchless, non-destructive methods. They should be able to do it quickly. These days, there's no reason for a drain-cleaning job to take a long time.
Water Heater Repair
Why buy a new water heater if the one you have can be fixed to function like new and done cheaply with top quality tools and methods? At the very least, any plumber should be able to perform this job. Plus, you should ask your potential plumber if he or she knows about energy and water saving options.
Leak Detection
Leak detection is an invaluable tool for any property's maintenance. Leak detection, along with general plumbing inspections, should be scheduled annually in order to prevent any unforeseen catastrophes. The consequences of letting plumbing flaws like leaks range from minor damage to your homes structure and infrastructure, to serious problems like black mold, a serious health risk.
Sewer Video Inspection
Mentioned above under the topic of drain cleaning, sewer video inspection is any plumber's best friend. We've made the analogy before and we'll do it again because it's accurate: being able to look inside and record what we see throughout your pipes is essential. It aids any plumber with the proper diagnosis and fix for any sewer pipe problems. It's a beneficial maintenance and curative tool. If the plumber you choose doesn't offer video inspection, you should probably opt for a different plumber.
Sewer Jetting
Sewer jetting, or as we said before, "hydro-jetting," is a fast, clean way to literally blast away any obstructions that might exist in your sewer pipes that can lead to clogs, sewer back up, slow drainage and other costly and stressful sewer problems.
Pipe Lining
Pipe lining is an important option for a plumber to offer because it gives the customer the option of top-of-the-line plumbing technology that's cleaner, environmentally sound, faster and extremely durable. It's a replacement for the old "dig and replace" option of plumbing and can repair hairline fractures to whole sewers with accuracy and impressive efficiency.
These are just a few of the services any plumber should offer. If the one you choose doesn't, you should reconsider your choice.
Topics: Plumbing Tips, Inspection, How To, Preventative, Sacramento Plumbers and Pipe Repairs