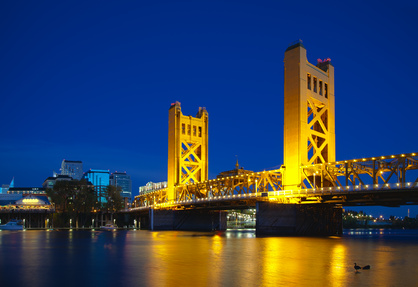 Drain cleaning isn't a job for just anyone. First of all, it takes a certain type of person that's willing to roll up their sleeves and get their hands dirty for a living - someone with a committed work ethic.
Secondly, if a person without plumbing training attempts to fix a plumbing problem, there's a good chance they'll screw up their drain even more, which can potentially cause severe damage to the entire plumbing system. So, on top of a committed contractor, you obviously need a contractor who knows what he's doing. Don't worry, we've definitely got you covered in these departments, along with several others - take a look.
Highly Experienced Team
Like we said, you can't just walk into a job at a plumbing company and start drain cleaning, just like that. This type of work takes quite a bit of training.
Florida plumbers must go through an apprenticeship with a Florida Association of Plumbing-Heating-Cooling Contractors (PHCCA) program. On top of that, they must apply for a plumbing license through Florida's Department of Business and Professional Regulation.
All of our staff have been thoroughly background-checked, and have cut their teeth with lots of training in the wide world of pipes and drains.
All Types Of Services
Another aspect of our company that makes us extremely appealing is that we offer a variety of different procedures - but we don't just offer them, we're specialists in each and every one. We're certainly traditional plumbers, and that means we do things like water pipe replacement, leak detection services, faucet and toilet repair, etc.
On the other hand, we also delve into the area of trenchless technology, as well - engaging in procedures like pipe lining, sectional point repair, pipe bursting, directional boring, and procedures. Trenchless technology is by far our favorite service that we offer!
Convenient Pricing
One of the major ways you know we're customer-focused is that we provide a free estimate before we begin any of our work. Secondly, we'll let you know how much a particular procedure is going to cost you, before we get started - we never charge by the hour! We know how it is to get slapped with a huge bill for work that could have been done in a fraction of the time.
All in all, we're transparent about our fees, because we truly care about offering our customers an easy experience.
We Serve A Variety Of Locations
What does it say to you when you have a plumbing emergency, you Google a company, and they apathetically tell you, "we can't come out - you're outside our area, sorry." It should obviously say that they don't want to put themselves out that much for your business.
We on the other hand, will go out of our way to address plumbing issues, large and small, in a variety of communities. We serve Antelope, Natomas, Sheldon, Carmichael, North Highlands, Slough House, Citrus Heights, Orangevale, West Sacramento, El Dorado Hills, Rancho Cordova, Galt, Elk Grove, Rio Linda, Lathrop, Fair Oaks, Rocklin, Lodi, Folsom, Rosemont, Manteca, Gold River, Roseville, Stockton, Granite Bay, and Sacramento.
Don't Hesitate To Give Us A Call
As you can see, there are lots of reasons to choose Express Sewer for all your drain cleaning needs. Serving you is our number one priority. Other similar companies might offer some of the same aspects that we do, but you'll be hard-pressed to find a company that offers all of them. And, on top of all that, you'd be hard-pressed to find a company who truly cares about the structural integrity of your home like we do.