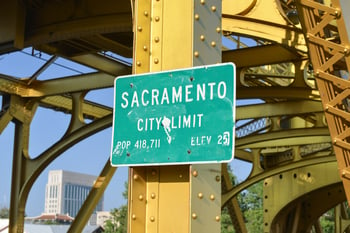 Have you ever gone out to eat and you end up at the chain restaurant down the street? You wanted to try a tasty new food venue, but you just weren't sure where to start. You're mind becomes inundated with the "what if's" that sound something like:
"How good is there food?"

"Is it expensive?"

"What do these wild dish names even mean?"
You start psyching yourself out of trying some new based on uncertainty when you could very well be missing out on the best tasting grub you've ever eaten with even better quality service.
Local, Sacramento Plumbing Services
While there are large commercial franchises out there for plumbing services, have you ever thought about trying a local plumbing service? If you haven't, then what are your hesitations?
Is it trust or reliability? Maybe it's because you don't know where to find a local plumbing service. Or, you may think that your plumbing repair is too complicated for a local repair service.
Finding a local plumbing service that has been tried and true, isn't as difficult as you may think. Obviously you can search local listings via popular search engines including Google and Bing.
However, to find a local plumbing service you can trust requires asking them the right questions and some additional research. Browse their website's about us sections to learn about how much experience they have in the field and what type of plumbing projects or repairs they have worked on.
Also, you should find out beforehand whether the service has any hidden fees or how their pricing works-- do they charge overtime, by the hour or per repair?
You can also use the Internet to check out reviews that customers have written about their experience with their services. It never hurts to reach out to the local plumbing service you are thinking about using to answer any hesitations you may have about using their services.
From Local Shopping to Local Plumbing Services
Typically any form of local shopping, from groceries and books to cleaning and plumbing services, will offer local finds with quality service. When you shop locally, you're supporting your community while having some fun too.
Generally, commercial plumbing services are well established on a national or global scale, and properly perform the tasks at hand-- large franchises are the "safe" option; however, since they are well established, they can often have higher prices and not the greatest quality of service.
Local plumbing services, on the other hand, have the unique ability to make their own standards of customer service that caters to the wants and needs of the locals. They can make decisions and service quality standards independent from a large plumbing service franchise's chain of command.
Whether you're looking for some tasty treats or easy reads shopping locally for goods and services help support your community. Shopping around for local plumbing services doesn't have to be a hassle.
There are many outlets you can use such as local listings, service reviews and the organization's website to learn about their experience, reliability and service quality.
Topics: Plumbing in Sacramento