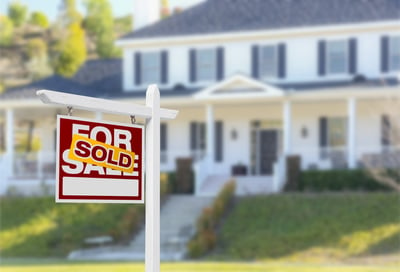 You fell in love with an older home; maybe it was the timeless elegance of its architecture or maybe it was because it gave you a hint of nostalgia. You absolutely love your newly purchased home. There's just one problem— the plumbing.
You've already spent an arm and a leg between the closing costs and down payment and can't really afford to fix the plumbing which was presumed to be in working condition prior to purchasing it.
Soon after, you contact your Realtor to see if the seller has any liability for the poor plumbing problem. However, in the back of your mind, you know that the new homeowner is typically responsible for any repairs post purchase.
4 Solutions to Your Plumbing Problems
The following are several areas that you, or the court, will review to determine who is liable for the plumbing problem.
Purchasing Agreement
One of the immediate places open for review are the agreed terms outlined in your purchasing agreement with the seller.
If there was a clause that stated you would purchase the home "as is," then the seller generally won't be liable for repairing the plumbing problem.
However, if there was verbiage that paralleled the phrasing "upon fixing…," then the seller will likely have to honor the purchasing agreement and resolve the plumbing problem.
Nature of the Problem
Often times the purchasing agreement will be void of any indication there is a problem with the plumbing fixtures.
When the problem isn't stated in the purchasing agreement, the courts will evaluate the nature of the problem to determine if you could have easily discovered it, such as leaky pipes, during a walk through.
Home Inspections
Older homes that are on the market generally require a home inspection to be conducted; however, the buyer has the option to decline this as it is an additional expense.
If the buyer declines a home inspection which could have detailed the condition of the plumbing installations, then the buyer will likely be responsible for covering the plumbing repairs.
Seller Misrepresentation
If the seller intentionally misrepresented the condition of the home's plumbing condition, then he or she is responsible for the repair costs and possibly even fraud.
Plumbing Repairs in Sacramento
Whether you are a seller or a buyer of a home with plumbing problems, the best thing to do is to repair them as quickly and as efficiently as possible.
In Sacramento, you can contact the leaders in trenchless technology to get your pipes running good as new.
Contact an expert at Express Sewer & Drain today and see how they can help solve your plumbing problem as efficiently as possible.
Topics: Sacramento Plumbers and Pipe Repairs, New Homes, Poor Plumbing