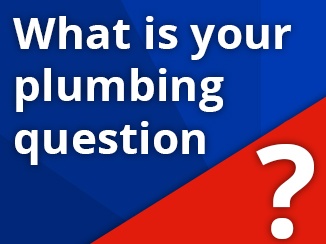 Not all pipeline deteriorations are visible from the outside. Due to natural wear and tear, pipes are prone to some level of deterioration both outside and within. It can be tricky determining the cause and extent of deterioration that a pipeline is experiencing until it's made visible or leaks occur.
Naturally, sewage pipelines are very important to maintain, since any damage can put water quality and public health in jeopardy.
Most often, a problem with a pipeline is noticed when there is either a clog (resulting from a buildup in the pipeline) or when a leak causes a hefty water bill (as is often the case for residential pipe damage).
In a previous post, we addressed standpipe clogs and differentiated between DIY pipe care and professional services. However, if your pipes are deteriorating, there's probably little you can do to address the problem on your own; you're going to need professional plumbing services.
One of our readers recently expressed a concern that their sewage pipe, outside the building, was deteriorating. They used another plumbing service to guage the extent of deterioration, but they were left unsatisfied with the services overall and wanted a consultation with Express Sewer & Drain.
Express Sewer & Drain performs commercial sewer video inspections, which is an ideal first step for the restoration of pipe damages. These inspections are performed to reveal the precise cause and extent of commercial pipe damage; in turn, this helps you in choosing the most practical and affordable pipe repair solution(s).
Traditionally, sewage pipe repairs are completed through an extensive amount of labor and resources- not to mention the poking and prodding through the soil. There is another method, however, that can be performed to repair a deteriorating sewage pipe which is less invasive to the surrounding property.
Solution: Pipe Bursting
The term "pipe bursting" is related to trenchless sewer repair. This type of technology uses non-invasive methods that can replace all kinds of deteriorated pipes, such as:
PVC or other plastic types
Clay
Cast iron
Orangeburg pipes
Copper
You can learn more about how the pipe bursting process works here.
Why Trenchless Sewer Repair?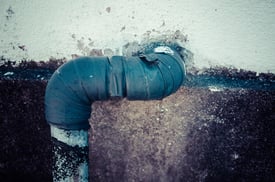 For starters, trenchless sewer repairing methods drastically reduces the amount of time it takes to replace old sewer lines; instead of taking days to replace, pipelines can be replaced in a matter of hours, all significantly less invasive than conventional repair. The following are a few more reasons why using trenchlesssewer repair methods ideal for many pipe repair projects:
It requires less poking and prodding in the ground (if any at all)
It produces professional results
It allows your business to stay up and running (commercial), and doesn't require you and your family to relocate for the repairs (residential)
It is cost-efficient
It produces the best results with minimal staff and overhead
A consultation with a professional plumbing service is a great first step in repairing deteriorating sewer pipes. Consultations typically lead to a video inspection of the pipeline, so both you and the professional have a complete understanding of your pipe deterioration. From there, you will be able to identify the most appropriate and cost-efficient way to repair the sewer pipe
Pipe bursting is a recommended remedy for many deteriorated sewage pipe renovations, since it is much less invasive and time consuming than conventional repairs. Consult a trusted plumbing professional first, and if you're unsatisfied with their results, looking for a second opinion is quite rational.