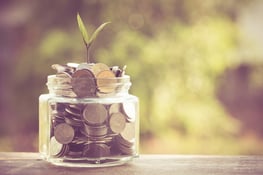 Leaky, damaged or burst pipes are probably not on your list of favorite tasts to tend to. Whether they are the pipelines at your home or municipal pipelines, repairing sewage pipes can incur hefty costs, between increased water bills, landscaping and the actual repair itself - not to mention the associated labor and time costs.
There are a
variety of repair methods
professional plumbers can utilize , based on the assessed damage of the pipe; some methods being more efficient and effective than others. Some of the
newer and most efficient
pipe repair methods are made possible by trenchless technologies.
How Much?
The cost of sewer pipe relining depends on the extent of damage, pipe placement and methods used for repair. Using trenchless technology for sewer pipe relining is more cost effective than traditional pipe repair in many circumstances. The cost of trenchless technology also includes of the materials and advanced technologies used.
The price tag, for large applications, can range from $80- 250 per foot of lining, or $4,000-20,000 for standard sewer lengths. For smaller applications, such as a pipe that is 50 feet long, the lining repairs can typically range between $3,000 and $4,000, which is much cheaper than traditional digging methods, which can cost between $3,000 and $6,000.
Not One Size Fits All
Repairing a pipe line is not a one-size-fits-all project; damaged pipeline repairs are circumstantial and vary based on the type of pipe, cause of damage and the physical location of the pipe on a given property. All of these are the main cost factors for pipe repair.
How Does Sewer Pipe Relining Work?
Years ago, if a pipe was leaky, damaged or burst, the repair process would become a dramatic ordeal - between the holes in your lawn, landscaping and, most importantly, the lengthy timeline associated with repairs. That was the traditional way of going about pipe repairs-- replace the entire pipe.
Newer technologies have emerged that are more efficient and cost-effective - trenchless technology
Using trenchless technology, professional plumbers can reline a sewer pipe with minimal digging in a matter of a few short hours. Again, the trenchless technology used is dependent on the type of pipe, cause of damage and the pipe's physical location.
Express Sewer & Drain uses a variety of trenchless technologies, such as:
Lateral Lining

Manhole-To-Manhole Lining

Pipe Bursting
Sometimes, pipes will be too damaged to withstand the heat of the sealing processes of some trenchless technologies. This is why using a reliable and trusted plumbing professional to assess the condition of the pipe - and which is the most efficient and effective repairing method - is best.
Is That All?
Finding professional plumbing companies that are reliable and experienced with trenchless technologies can sometimes be a tiring search. In the greater Sacramento area, the experts at Express Sewer & Drain are leaders in trenchless technologies. If you have a pipe that could benefit from getting relined, contact a professional today to learn more about the cost of trenchless technologies.

Topics: Plumbing in Sacramento, Trenchless Technology, Pipe Lining, Sewers