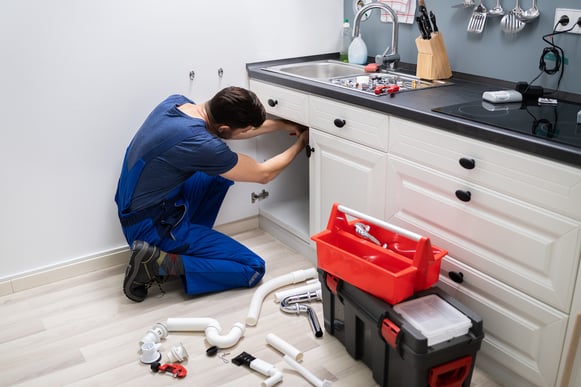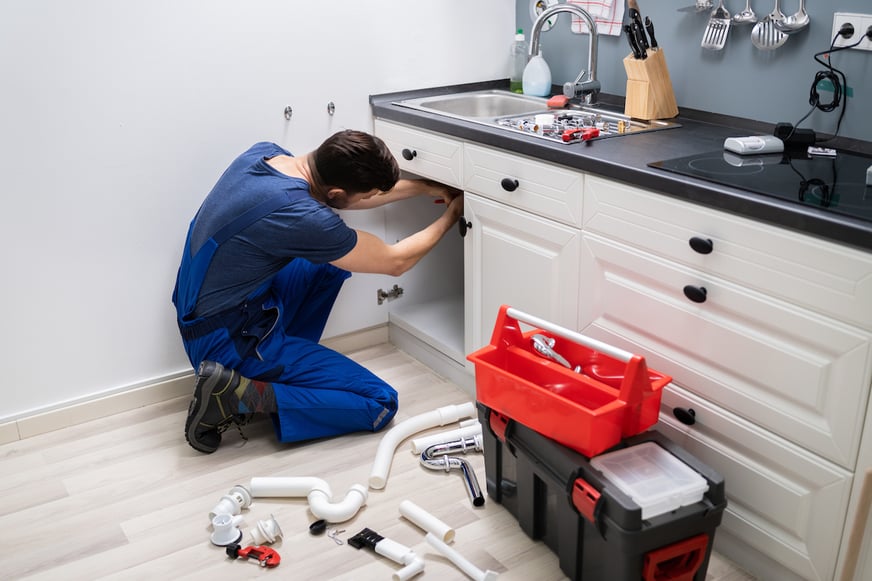 The stay at home orders and closure of non-essential businesses have upended the lives of millions of Americans. Virtual classes and Zoom meetings have become the new normal for students and employees alike. More than 30 states have imposed restrictions on what businesses are deemed "essential" enough to stay open and what services must be closed. But what if you have a plumbing emergency while in quarantine? Is plumbing considered an essential service?
Are Plumbing Services Essential Business During COVID-19?

If you need a plumber, you'll be happy to know that plumbing services are considered essential. In the initial list of Essential Critical Infrastructure Workers released by the White House, plumbing is listed as a profession that is necessary to keep open during the COVID-19 crisis:
"Workers such as plumbers, electricians, exterminators, and other service providers who provide services that are necessary to maintaining the safety, sanitation, and essential operation of residences…"
Although plumbing is considered essential, there are new guidelines for professional plumbers to operate safely during COVID-19.
What Residential Plumbing Services are Available?
Since plumbing is considered an essential business, professional plumbers are allowed to conduct residential plumbing services per usual, but with prevention measures such as keeping a 6-foot distance from customers and using hand sanitizer.
If you're not having a residential plumbing emergency, it's recommended that you try and fix the problem without a plumber if necessary to avoid the risk of transmission. There are plenty of easy to follow videos and blogs online to guide you through the DIY process.
Can a Plumber Service My Business While We're Closed Due to the Pandemic?
If your commercial property is closed due to the COVID-19 crisis, you may want to think about having a plumber conduct an inspection while the property is vacant. Regular cleanings at commercial properties can prevent grease traps and clogged drains, which could become worse and cause blockages once your business opens back up.
Or, if you have an older building, you may want to consider a video inspection. Older sewer pipes are commonly made from cast iron, clay, and Orangeburg and are susceptible to collapse. Inspecting your pipes sooner than later can detect if there are any potential problems before they turn into expensive repairs.
Even if you do not need professional services, plumbers are encouraging owners of businesses that have closed due to COVID-19 to regularly perform maintenance on their pipes. When appliances have not been running inside for a while, the plumbing can be damaged and any stagnant water in the pipes can breed bacteria. These harmful effects can be prevented by running the faucets and flushing hot and cold water down the pipes.
What Safety Precautions are Plumbing Companies Taking During Quarantine?
Although plumbing services are available, plumbers are taking extra precautions to maintain their safety and that of their customers during COVID-19. The International Association of Plumbing and Mechanical Officials (IAPMO) issued a guide on how to reduce coronavirus exposure when providing services.
Plumbers are encouraged to maintain a 6-foot distance between other people and to wear personal protective equipment (PPE), such as gloves and a full face shield to be worn over safety glasses. Plumbing tools should not be shared with coworkers and all tools handled should be thoroughly sanitized.
With these extra safety precautions in place, plumbers can keep people, and themselves, safe from plumbing hazards and COVID-19.
How Can I Schedule Plumbing Services?
If you have a plumbing problem that cannot be solved with DIY during quarantine, reach out to a local plumber and see what services they currently offer.
When choosing a plumber or plumbing company, you should always pick one that values providing quality services to its customers and will prioritize your safety. Express Sewer is Sacramento's favorite professional plumbing company, with years of experience. Contact an Express representative for more information on our services and remember to stay safe!
Topics: Plumbing in Sacramento, Home Plumbing, Plumbing Emergencies