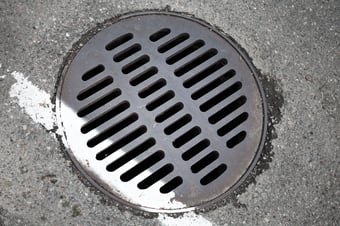 Municipal sewer line damage can be a costly and frustrating problem to deal with. Road closures, expensive digging and long labor hours all add up to high, and often unpredictable, final price tags.
Despite this, there are several things you should consider that can help you not only get the most effective repair possible, but also the most affordable. In this blog, we break down four helpful tips you can use to get the best possible deal on your municipal sewer line repair.

1.) Determine the Extent of Damage
The first thing you should do to find the most affordable repair for municipal pipe damage is determine the true extent of the damage. Of the various methods that professional plumbing organizations can use to do this, the most effective is almost always video inspection. Video inspection, which can be completed remotely from the surface via CCTV van, removes the guesswork from municipal sewer repair and identifies not only the cause of damage, but also the full extent of the damage.

For municipal sewer repair purposes, this can have huge implications on cost; for instance, fixing an entire sewer line would require more work and time than a short segment of pipe, or single-point intrusion. In cases of isolated or contained pipe damage, there's no reason to replace the entire pipe line. Video inspection gives valuable insight into the most affordable sewer repair solution.
Sewer video inspection can detect any and all of the following types of pipe damage:
Root intrusion or burrowing

Cracking or deformity, due to age, temperature or the elements

Full pipe collapse

Material pipe blockage
2.) Fully Evaluate Your Options
What some people don't realize when it comes to municipal sewer line repair is the scope of repair options available. Municipal and city sewer renovations today include more than traditional dig-and-replace methods; innovative new techniques, such as pipe lining and point repair, can come at fraction of the cost of municipal pipe replacement in certain situations.
These types of repairs, which are completed using trenchless technologies (as in, there's little/no "trenching," or digging, required), eliminate much of the labor and material costs associated with municipal sewer repair.

The most affordable repair in a given situation is almost always circumstantial; sewer pipe pipe depth, damage extent and the cause of damage all play a factor in overall costs. This is why video inspection equipment proves particularly valuable in municipal sewer repair.

3.) Consider Road Closure and Other Outside Costs

Municipal sewer pipe repairs differ from home and commercial pipe repairs in that the surface disruptions in municipal projects are a great deal more severe than in other projects. While for home pipe repair, trees driveways and sidewalks may cause problems, entire sections of road may be shut down and excavated in city sewer repair.
Not only does shutting down and digging through a road for pipe repair disrupt traffic, but it can also cost an excessive, unforeseen amount to fill that road or sidewalk back in. It's for this reason that many lean toward trenchless technologies, such as general lining or sectional point repair, when major road renovations are involved.
4.) Future Care for Municipal Sewer Pipes
One of the best ways to ensure your municipal sewer pipes perform well and incident free for years to come is by taking a preventative stance; you can avoid needing repairs altogether by encouraging better sewer care practices and acting quickly when minor problems turn up. Consider taking initiatives to inform those in your municipal sewer network of items that should and should not be disposed of down home and commercial drains, such as flushable wipes, which cost some cities millions of dollars annually in equipment and sewer repair.
In many cases, sewer line failure is the result of a minor problem left unattended. When performance or structural issues arise, assessing the problem quickly can lower your risk of all-out sewer line failure.
Topics: Municipal Plumbing, Pipe Leaks and Repair, Sewers