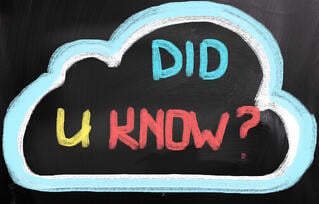 Trenchless technology, now an industry-preferred method of pipe repair and replacement, can do so much more than you may think. Particularly in Sacramento, these emerging innovations have rewritten the book on pipe renovations, and can provide cost-effective and seamless solutions for all of your pipe repair needs. In this blog, we've outlined seven things that might surprise you about trenchless technology.
1.) The Many Systems for Many Solutions
First, today's trenchless pipe repair technologies can do much more than just reline your old, damaged pipes. Innovative trenchless systems can also completely replace pipes damaged beyond repair, repair large municipal pipe lines, and even fix more focused, concentrated damages.
The wide range of applications for trenchless technologies has contributed to the rapid growth and development of trenchless repair services. As they save time and money, and do not cause major lawn harm, they are extremely beneficial repair methods for homeowners, as well as business owners. Here in Sacramento, you have expert trenchless technology professionals available for all of your pipe repair and replacement needs.
2.) The Equipment That Makes Trenchless Technology Possible
Amazing trenchless repairs and pipe replacements are made possible with an assortment of highly effective tools, often unique to individual repair operations.
Directional drills are used in the directional boring process, which installs underground pipes, cables and conduits using a surface-launched drill rig. Often, full trenching operations and excavations completely avoidable using directional boring technologies, which can work in a wide variety of soil and surface conditions.
The lateral lining of trenchless repairs are Perma-Liner epoxy solutions, which can be formulated to suit different soil types for maximum strength. These liners are what physically seal leaks, cracks and punctures to damaged pipes.
Expander heads, used in pipe bursting replacements, are what lead replacement pipes through pipe lines while bursting the original, damaged pipe. These expander heads feature conical bursting ends, which can fit in any damaged pipe to make room for replacements.
3.) How It Saves Your Tax Dollars
Trenchless technologies are not only innovative and highly effective, but they also consume less tax dollars than open trenching pipe repair methods. Generally, trenchless technology repairs in a metropolitan area cost about one-third less than traditional methods, and that's just considering the base operation cost.
In traditional repairs, countless tax dollars are lost disrupting traffic, digging out pipe lines and paying for labor. Trenchless technologies can complete the same repair and replacement jobs in a single day, and require no large-scale excavations. For the Sacramento area this is a huge advantage, as the water and sewer lines in Sacramento are over 2,500 miles long combined, and transport over 54 billions gallons of waste and water annually.
4.) Pipe Lining Can Repair Orangeburg Pipes
Trenchless pipe lining technologies can also repair old Orangeburg pipe systems in your Sacramento home. These pipe systems were the standard water pipe line in homes until the 1970's, when they were replaced by ABS and PVC pipe systems. Most Orangeburg lines begin to deteriorate after only 30 years; if you notice frequent clogging in your water supply or damp indentations in your yard, and believe you have Orangeburg pipe lines installed in your home, it may be time to call a trenchless technology expert.
Trenchless repairs can remedy all varieties of Orangeburg pipe damages, from small holes and cracks to entire missing areas and disconnected joints. The combined versatility and effectiveness of trenchless methods make them especially well suited for Orangeburg pipe repair operations.
5.) Bursting Solutions can Perform Trenchless Pipe Replacements
Innovative and powerful trenchless technologies are not limited to repair applications, however, and can even be used to fully replace broken pipes. Trenchless pipe bursting is a very streamlined process, using pressurized expander heads to "burst" and replace extremely damaged pipe systems. This is ideal for pipe systems with damage too severe or widespread for repairs to be practical, and much more affordable than trenching or digging replacements.
Similar to trenchless repairs, one of the greatest advantages of pipe bursting techniques is its minimal effects on your lawn; the entire process is completed using two small entry and exit holes. A conical expander head is pushed through your existing pipe line using air pressure, which fragments and pushes away the damaged pipe. This clears the way for a replacement pipe, efficiently attached to the back of the expander head. This entire process can usually be completed in a matter of hours, making it a cost-effective and industry-preferred alternative to full-scale digging replacements.
6.) The Range of Damages Trenchless Technologies Can Fix
As we have been lightly discussing in our previous points, trenchless technology is particularly popular due to the wildly impressive range of damages it can repair. Trenchless plumbing solutions can renovate damages caused by animal activity, foundational ground shifting, tree root penetration, faulty installation and breakdowns over time. No matter the cause of the damage, trenchless technology can stand up to the task with strong and efficient results.
Virtually any kind of pipe damage can be replaced with trenchless technologies, be it pipe cracking or holes caused by the elements, or fully deteriorated and corroded segments of pipe caused by chemical breakdown. This is possible because of trenchless technology's incredible versatility and many applications, which make these technologies widely preferred and sought after repair tools.
7.) The Vast Benefits of Trenchless Methods
Not only can trenchless technology perform pipe line repairs quickly and effectively; there are many other benefits for homeowners and property owners who use trenchless means to renovate their existing pipes.
These trenchless repairs are significantly safer than trenching, excavation repair methods, for both homeowners and repair specialists. These innovative new methods eliminate the potential for asbestos and mold exposure, which can result from large-scale digging operations. As they consume less time and resources, trenchless technologies are also "green" methods.
Additionally, these technologies are much more affordable to full-scale digging repairs, and require minimal hard labor. Trenchless technologies are also more cost-effective in the long run, as the PVC or HDPE pipe lines and liners that are used in these repairs can service your home for decades to come.
To learn more about pipe repair solutions in Sacramento, or how plumbing service professionals can use trenchless technology to repair your home's broken pipes, contact the experts at Express Sewer & Drain today.
Topics: Trenchless Technology