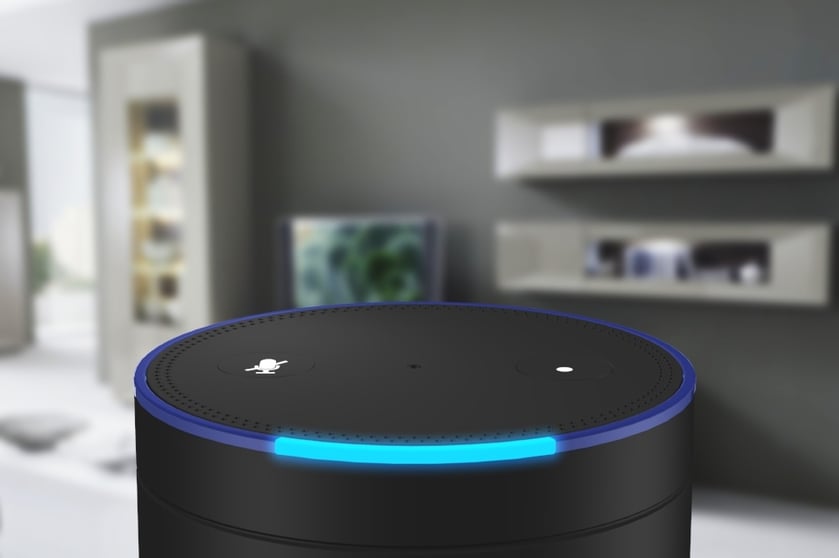 When searching the internet for products or services, consumers often go about this task in one of two ways: 1) They perform a text-based search on their PC, smartphone or tablet, or 2) they use a personal assistant with voice recognition and perform a voice search. Operating under a number of names and using different methods to perform searches, these apps are called Alexa, Cortana, Siri, and include applications with various other titles.
No matter the name of a virtual assistant, voice searches are becoming more common by the day, and how you present your plumbing business on your websites and in your blogs will determine the amount of business you capture when potential customers use a voice search to find you.
What is Voice Search?
Voice search optimization is important with the integration of mobile technology in everyday life. Instead of manually typing an inquiry, a voice search is an alternate method of asking a question in a search engine that uses a smartphone's voice recognition app (such as Google Assistant, Siri, or Bixby), Cortana for Windows 10, and other voice search applications and virtual assistant devices (such as Alexa and Amazon Echo). It is important to note as well that different voice search applications use different search engines, such as Google or Bing.
For voice searches, queries have become questions that are asked in "natural language" and search engines will respond differently than when a question is asked in text form, using just one or two words.
According to Moz, "Mobile voice search is three times more likely to be local-based than text search," demonstrating the importance of searches for local plumbing services and other businesses.
How do you ask a question when performing a text-based search versus a voice search? One scenario would be how you search to find a plumber in your area:
Text-Based Search — "Sacramento Commercial Plumbers," or "Plumbers Davis."
Voice Search — "Who is the best plumber in Sacramento for commercial sewer line repairs?" Or, "Alexa, call an emergency plumber in Davis."
While the keywords are the same in both queries — Sacramento, commercial, plumber — Google, Amazon, and Alexa handle the natural language voice search query a little differently than text-based questions because consumers ask questions using voice searches that include more long-tail keywords. As voice search capabilities advance and become more widely used, long-tail keywords will become more widely recognized. This will help your plumbing business remain competitive when more and more consumers use voice search functions to find you and other Sacramento plumbers.
Voice Search Keywords Need to be Tailored Differently
Since search engines use queries to find the service or product your plumbing customers are looking for, you will need to tailor your keywords a little differently. Links to rating sites, such as Yelp or Angie's List, will give you a rating and reviews. Voice search software use these ratings when performing a query, so businesses with high ratings will be placed higher in the search rankings than others.
Since Alexa and other voice search apps usually return only one or two results, instead of the million or so you can get with a text-based search, your business will need to work toward the goal of being noticed when customers are using voice search to find you.
Research suggests that text searches often are one to two words, whereas voice searches use three or more words. Interestingly, though, voice search results are being based on just three words, even if the natural language question contains six or seven words. As voice search becomes more common, search engines will learn the users' speech patterns; in the meantime, we can use longer keyword combinations while we learn how voice search can be used to keep your name in front of the public.
Get Noticed with Voice Search
Modern technology moves at lightning speed. Remaining competitive as a Sacramento plumber means that you have to stay on top of all things that can affect your business. Express Sewer & Drain maintains a blog that is in the top 20 of Feedspot's Top 50 Plumbing Blogs and Websites for Plumbers and Plumbing Professionals. Knowing how to make your presence known on the web, to customers who use text-based searches vs voice searches, is a tip that will help get you noticed as technology continues to march forward.
By partnering with plumbers in the Sacramento area, we have expanded our services as a sub-contractor who has the equipment to "get the job done," no matter how big or small. By investing in the latest technology, we have equipment that handles cleaning, repair, and replacement of lateral sewer lines for residential, commercial, and municipal customers. If you need a residential, commercial, or municipal plumber, or a sub-contractor for a job for which you do not have the equipment, remember Express Sewer & Drain for all of your plumbing needs.