Express Sewer and Drain Co. is proud to be Sacramento's go-to source for quality faucet repair and installation. We offer fast, friendly, professional service that you can rely on.
Everyday Faucet Repair and Installation
We know how annoying and disruptive a dripping or nonfunctioning faucet can be. So when it's time for a faucet repair or replacement, our experts are glad to help. Whether your faucet is old and worn, leaks or has other problems, we can assess the problem and make the necessary faucet repair to get you back to your everyday life. We can help assess and correct common problems such as dripping, spraying or squeaking faucets, and more. Our faucet repair service will get your faucet back to normal. Or, if you've purchased a new faucet, we can help you install it. We offer quality service that's fast and affordable. You can trust our experts with all of your faucet repairs and installations.
Faucet Repair and Installation for a Remodel
If you're remodeling your bathroom, kitchen or other room with a faucet, our faucet repair experts can offer valuable advice and professional service to help get the job done right. If you're keeping your existing faucets, we can help you determine whether you need a faucet repair or a new unit altogether. If you purchase new faucets, we can install them for you. And if you run into any trouble during your remodel, we can make any necessary faucet repair or help with other plumbing needs to help your remodel go smoothly.
Faucet Repair and Installation for Additions
If you're building an addition to your home that will require a faucet, our experts can make product recommendations and help with the installation. With our faucet repair and installation services, you'll get quality work done right the first time. Perhaps you did the work yourself or went with another professional service. Either way, we're here if something ever goes wrong. We'll inspect, assess and make any necessary faucet repair to make sure your addition is everything you want it to be.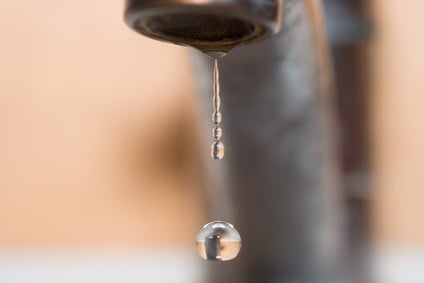 Faucet Maintenance and More
In addition to everyday wear and tear, things like hard water can cause faucet problems. Our experts can provide tips and tricks for at-home faucet repair service you can do yourself. Plus, we can help determine whether the problem lies elsewhere, like the hot water heater or drain system. In addition to faucet repair and installation, we offer a whole host of other plumbing services!
Call Express for All Your Faucet Repair and Installation Needs
If you ever need a faucet repair or installation, need tips and advice, or have any other plumbing needs, call Express Sewer and Drain Co. We're Sacramento's faucet repair and installation experts.
Topics: Plumbing in Sacramento, Commercial Plumbing, Home Plumbing, Faucet Repair