If you're looking for a way to jazz up your current bathroom or you simply need to replace some of your old Sacramento plumbing fixtures due to wear and tear, we have a few things for you to consider. Outfitting your bathroom or kitchen with new fixtures is not only a fantastic way to spruce up its appearance, but also a savvy way to conserve a little water and save some money at the same time. Everybody wins! Would you like to know more about contemporary Sacramento plumbing fixtures? Ask Express!
New plumbing fixtures can:
Improve the look of your bathroom, kitchen or utilitiy sinks
Improve the functionality of your showers and sinks
Improve water conservation rates. Many new Sacramento plumbing fixtures are designed to conserve water
Increase the value of your home, rental properties, office, or commercial properties
Sacramento Plumbing Advice For Replacing Faucets: Aesthetic And Practical Considerations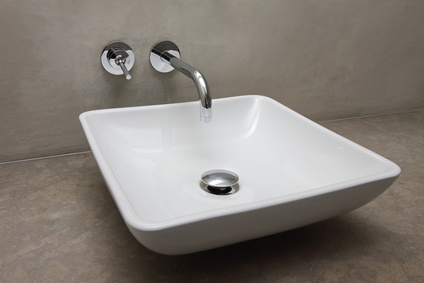 Faucets and Faucet Types
If you're retrofitting a new faucet to your current sink or buying a new sink installation, make sure to match the type of faucet to the hole openings in your sink. Here's what to look for.
Single-hole faucets combine the spout and mixing handles—usually a lever—into a single unit that fits into only one drilled sink hole. For retrofits, some manufacturer's include a bottom plate that covers already existing three-hole apertures. Single-hole faucets are perfect for smaller sinks.
Center-set faucets fit standard three-hole sinks. They'll have either a single lever or two handles mounted on a 6-inch plate. They're excellent for the majority of bathroom sinks.
Widespread mounts have three distinct parts: Two handles and the spout. The standard distance between the handles is at least 8 inches, and the three pieces tend to be larger than other types of bath faucets. Smaller editions, termed minispreads, are designed for standard holes drilled 4 inches apart.
Wall-mount faucets have gained popularity along with freestanding or vessel-type sinks that require longer spouts that extend well over the top of the bowl.
Sacramento plumbing hint: always look for faucets that either have aerators included or consider adding one yourself. It saves mucho dinero and you'll feel better that you're taking the little steps that add up to big conservation. And you'll save money!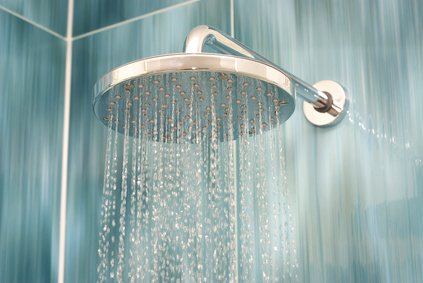 Some Thoughts On Shower Fixtures
Before picking out a shower fixture, you'll need to consider a few factors. Which spray style you want? What is your budget? Will it save you money in the long run?
Single-head spray showerheads are those large, adjustable nozzles that have been rinsing our heads for years. Classic. Single-heads usually feature four or more nozzles that spray in patterns. You can usually adjust the spray pattern via a lever on the side, allowing a concentrated jet or a widespread spray.
Rain showers are large, flat heads that are suspended directly above the user and direct the spray straight down.
Dual and multiple showerheads feature more than one showerhead controlled by a single set of levers (or handles). A typical configuration is a fixed, wall-mounted showerhead paired with a handheld counterpart. In some instances, a diverter valve allows the user to operate either showerhead or both simultaneously.
Hand-held showerheads are typically marked by a single head sprayer attached to a hose. Hand-held showerheads are very ergonomically useful for those of us with limited mobility and folks who might shower while sitting.
Body sprays have multiple spray heads integrated into the shower wall. The heads themselves are either compact nozzles or are flat and nearly flush to the wall surfaces. These are very contemporary, and installations points and styles are limited only by your imagination and your home's water pressure—you'll need at least 45 psi (pounds per square inch). Prices for pre-configured systems range from $500 to more than $5,000.
Sacramento plumbing hint: Again, ask us here at Express or someone at your favorite hardware store which Sacramento plumbing fixtures will conserve water.
Don't Get Hosed! Call Today!
If you don't want to bother with installing new faucets and shower heads and make sure they're connected properly, give us a shout. Or if you just need a little advice, check out our blog. We have a lot of helpful Sacramento plumbing tips here. Stuck in the middle of the job? Do not hesitate to call!
Topics: Plumbing in Sacramento, Commercial Plumbing, Home Plumbing, New Homeowners