Most of us wait for an emergency before we call about plumbing in Sacramento. But did you know that there are plenty of ways that you can check on the health of your plumbing in Sacramento? Try these 10 tips for checking your plumbing in Sacramento. If you detect anything that seems suspicious, give us a call at Express Sewer and Drain. We'll inspect the problem and determine if you need a plumbing repair.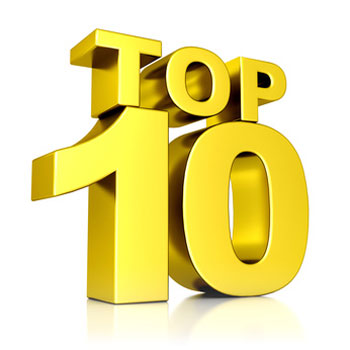 1. Look for Leaks in Your Plumbing in Sacramento
Catching leaks early can help prevent mold and mildew growth or other damage. Follow simple steps for leak detection to make sure your plumbing in Sacramento is in tip-top shape.
2. Check Shut Off Valves
Locate the shut off valves for you toilets, sinks and other fixtures. Turn them off and on and check for leaks. The valves should turn easily. If they don't, or there are leaks, you may need a repair or replacement. Don't wait till you need emergency plumbing in Sacramento to find out your valves aren't working properly!
3. Check Outside Faucets Too
Check outside faucets for leaks or corrosion. This is especially important after winter, which can be harsh on your outdoor pipes and fixtures. This is commonly overlooked when it comes to plumbing in Sacramento.
4. Check the T&P Valve on Your Hot Water Heater
The temperature and pressure relief valve on your water heater is an important safety feature that's easy to test. Simply lift the valve part way and let go. You should hear a gurgling sound and a small amount of water should drip out of the drain tube. If nothing happened, you should replace the T&P valve. Express Sewer and Drain can help you with this and all your plumbing in Sacramento.
5. Check the Hot Water
If you've noticed that you run out of hot water faster than usual, you may need to change the heating elements on your water heater. If you have any questions about this repair, call us. We're the experts of all things plumbing in Sacramento.
6. Listen for Running Toilets
If you hear your toilet tank filling with water when you haven't just used it, you may need to replace the flapper. This is an easy repair that will eliminate the noise and save water and money. It's one of the easiest ways to save on your plumbing in Sacramento.
7. Review Your Water Bill
Look at your recent water bill and compare to previous months. If your usage seems unusually high, this may be a sign of a leak or other plumbing problem. Our professionals can detect any problems with your plumbing in Sacramento.
8. Check Tub and Shower Drains
After a shower or bath, take note of how long it takes the tub to drain. If it takes longer than usual, you may have a clogged drain that needs to be serviced. Get the clog fixed now before it worsens and wreaks havoc on your plumbing in Sacramento.
9. Listen for Odd Noises
If you hear rattling, hissing or other odd noises while running your faucets, you may need a simple repair like replacing the faucet's washer, or other repair that can be handled by the experts of plumbing in Sacramento.
10. Get a Professional Opinion for Your Plumbing in Sacramento
If anything about your plumbing seems odd, call Express Sewer and Drain for a professional inspection. Our friendly staff will inspect your plumbing and make any necessary repairs to your plumbing in Sacramento.
Topics: Plumbing in Sacramento, Commercial Plumbing, Home Plumbing