Need To Sub-Contract Your CIPP Lining Job Quick?
If you are a contractor and want to sub-contract your pipe lining work, look no further than Express Sewer & Drain. We are the most experienced CIPP lining company in Sacramento, period! If you are looking for a company who has the latest, most advanced equipment and the experience to turn any job around on time, we are that company.
So, you've landed that big contract and the date is set to begin a month down the road. But you wake up and you get a telephone call first thing from the office. There's been an emergency and Sacramento needs you to begin the job ASAP. What do you do?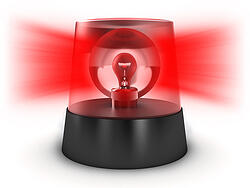 For one, you call Express right away. We're always ready to help you make sure that your contract gets done on time and with precision workmanship – even in an emergency. Imagine the following…
So you get to the office only to find out that there is a burst pipeline that run's along the entire length of a centrally located commercial boulevard. You knew that you were going to have to repair it, you just weren't exactly prepared to do it right now. So now you are thinking "fantastic, what will I do about subcontracting on such a short notice. I really need this contract. It means big business in the future." And of course, you've correctly sold the city on the merits of trenchless CIPP technology because of its many benefits. But there's another problem: your equipment is being used to complete another project 30 miles away. You need to find a CIPP lining company with the right gear and equipment on-hand and you need to find it right away. That's when you call us!
We Work With Contractors To Complete Emergency Jobs!
As much as this sounds like a nightmare, you don't have to worry because we at Express have an entire suite of Perma-Liner trenchless products that are ideal for large municipal, county or state contracts. Take a few minutes and look over our previous posts about our CUES vans, Bowman cutters, Vac-Con gear and other top-of-the-line equipment that will make your life easier. And keep those big contracts rolling on it. Your success is our success. That's why we're confident that, once you subcontract to us here at Express, you'll never need to look to any other subcontractor. We'll instantly catapult your business to the top of city's Rolodex.
You know all the benefits of CIPP technology. We don't have to explain those to you here. But we'd like you to know that we are experts at working with Perma-Liner products, having been trained in their application, and with every specialty piece of gear we have in our fleet.
Topics: Plumbing in Sacramento, Trenchless Technology, Pipe Lining, Commercial Plumbing, Lateral Lining, Pipe Leaks and Repair