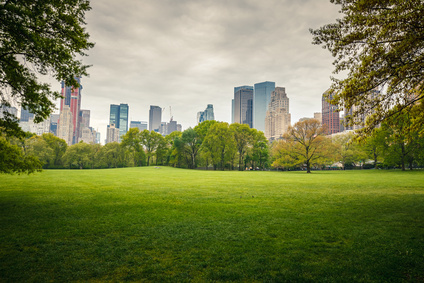 You might have read some of our recent articles on directional boring and are wondering if you can use it for your municipality or city. Well, the answer is a resounding yes! There are many ways which our techniques can be used in cities, and they all have benefits to you.
The foremost benefit is that your city doesn't need to go through a complete restructuring to use our techniques. If you're running new utility lines or a new sewer line underneath roads or in sensitive places, our techniques can be used to create those improvements without downgrading your traffic patterns or destroying your parks.
How It's Done Without Directional Boring
Now, you might be familiar with placing new utilities in the ground, but let's go through a refresher. The general idea of underground utilities and pipelines is to both hide them from sight and protect them from the elements. Underground lines create a natural barrier from other elements and creates an invisible solution to a palpable problem.
But, the installation of those lines using traditional methods is more of a pain that it's worth. We don't know if you've ever used these methods, but the simple way of explaining it is that traditional methods involve a lot of destruction to construct. This seems like a bad idea to us, and we think that it probably does to you.
You don't want to rip up your roads, your parks, or your buildings to put in a pipe, but traditional methods do just that. You'll end up tearing up everything to put down a conduit or pipe when it's really not necessary. That's pointless! Why would you use a technique that destroys more and takes longer, or one that keeps your city looking nice and only lasts a day or two?
Trenchless Technology Saves Your City
The alternative is so much better for you. Instead of the ripping up of roads, grass, and foundations, you can use our directional boring tools to get under the ground without exposing that ground. Simply put, you can bore a hole through the ground to put your pipe or conduit in place rather than digging up a full trench for one conduit.
Not only that, but because it pulls the pipe into place while the hole's being bored, the soil that is around it remains as packed as it was beforehand. No more settling or steamrolling the dirt back into its highly-packed state, just a simple conduit.
The time savings is huge, too. There's no better way than the efficient one, and not needing to disrupt your city for weeks on end is a huge benefit. If time is a factor, give us a call.
However, trenchless technology doesn't quite mean no-dig. There are two small holes dug at the entry and exit point for the bore, so that the dirt can move somewhere and that the pipe or conduit can be pulled back in. However, it's far less digging than a trench and still doesn't disrupt your city.
Call Us If You Need Service
We've got a lot of experience in the field and we know what we're doing when it comes to any form of trenchless technology. We've been doing this for a long time, and we've been recognized by the industry for being at the front of our industry.
If you have some conduit or pipe that you need installed, you should consider us. We don't just do trenchless technologies, either. We do general plumbing, as well. No matter your problem, if it involves a pipe, we can fix it. That's our guarantee. Call us today!
Topics: Trenchless Technology