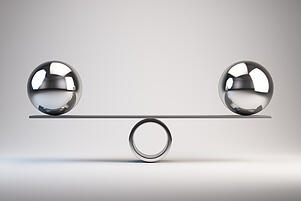 When you are looking for a trenchless repair solution for your home, business, or municipality, it is important that you have access to the best equipment and materials for the job. While many suppliers of trenchless or "no-dig" technology claim to have the best products and services to fit your needs, it is important to know what a company is actually offering. Sometimes, there is a world of difference between the promises a product manufacturer makes and what they are actually prepared to do.
With this in mind, we can compare two leading providers of trenchless pipe technology and determine which one has the superior product based on their claims and how closely they follow through on them. Specifically, we will be looking at Link-Pipe and Perma-Liner Industries.
Link-Pipe
According to the Link-Pipe information page, Lembit Maimets founded LINK-PIPE Inc. in 1980 after working as a municipal engineer for 20 years. Maimets registered his first patent for the Link-Pipe spot repair sleeve in the U.S. in 1978. Also according to the Link-Pipe company webpage, Maimets had applied for 42 patents before the close of 2002, although the patent.ipexl.com site only registers 21 results under his name. This discrepancy, however, can be attributed to the fact some patents may be under the Link-Pipe corporation name, while others may have been denied.
Link-Pipe is an ISO 9001-2008 certified organization. This certification shows that Link-Pipe passed the ISO certification as it was last updated in 2008 (the previous edition was made in 2000). However, as the9000store.com website is quick to remind us, "ISO 9001 does NOT define the actual quality of your product or service. The standard helps you achieve consistent results and continually improve the process." In other words, being ISO certified is an indication of consistency in following procedures, not in overall product quality or even quality of service.
To establish quality of product and service, Link-Pipe directs their website's visitors to the approvals page, which has 21 documents from various sources about how trenchless technologies were used to quickly effect major repairs to numerous small and large-scale projects as well as some laboratory stress-test results. An alternate testimonials page has five more entries from satisfied Link-Pipe product customers such as the Midway Sewer District in Kent, WA and a contingent of the Army's Corps of Engineers.
One of the documents on the approvals page is a document from the Swedish National Testing and Research Institute of Polymer Technology that uses controlled laboratory conditions to extrapolate the durability of Link-Pipe's lining under different conditions. As the report states, "the expected service life of TACSS in alkaline environment at 7 ̊C is determined to about 110 years for a 40% decrease of the compressive strength, and 80 years for a 30% decrease."
However, even though the 1989-91 laboratory test results establish that Link-Pipe's product has a minimum life expectancy of 80-110 years, Link-Pipe still only offers a ten-year limited warranty, and the clock starts ticking the moment the product leaves the Link-Pipe facility, not when the product is installed. Also, while Link-Pipe states that the components of their product all have NSF or FDA approval, the actual documents are not posted on their site, and the FDA website makes no mention of approving a pipe liner product, only guidelines for minimum standards of health and safety for drinking water supplies.
Link-Pipe Product Features:
Designed to last 100 years (but only under warranty for 10 years from shipment date, and even then, it is only under very specific conditions).
Quick and easy to install.
ISO 9001-2008 certified.
Products are available in numerous sizes to fit most pipe styles, lengths, and sizes. For example the grout product comes in 6-54" diameters, and in 12', 18', 24', and 36' lengths.
Perma-Liner
Founded in 1998, Perma-Liner Industries is a much younger corporation than Link-Pipe. However, Perma-Liner can already boast on their company page that they are "the leading provider of drain lateral lining and main line sectional point repair products in the world." Similar to Link-Pipe, Perma-Liner offers Cured In Place Pipe (CIPP) systems as a trenchless "no dig" technology that makes sewer and utility pipe repair fast, inexpensive, and easy.
While Pipe-Link provides a set of guidelines to installers that provide conditions under which their limited warranty will be voided, Perma-Liner Industries actually has a Perma-University with regularly-scheduled events to give prospective users of their products a chance to train with the equipment; to learn how it works and how to utilize it.
Perma-Liner products are made in the U.S.A. and proudly bear both their recent (2012 or newer) NSF test results and NSF certificate on the product's information page where customers can easily find it. Perma-Liner products have also passed ASTM F1216 testing and specifications, which mandate a 50-year minimum life expectancy, where Perma-Liner products have passed third-party testing out to 70-years or more. This is one of the reasons why Express Sewer & Drain is comfortable guaranteeing our work for a minimum of 50 years when we use Perma-Liner's products.
Perma-liner's product offerings cover a range of needs from 2" to 102" pipe diameters, giving their products a superior range of options for where their products are effective. Recently, Perma-Liner has also begun to supply shorter lengths of material for all diameters of their product to, as they say, "relieve any possible stocking issues."
Perma-Liner Perks
Products built to last a minimum of 50 years.
Products available in 2" to 102" diameters.
Trenchless installation equipment is available.
Training sessions are available to certify installers on the use of Perma-Liner products.
Products have been recently tested and certified by NSF International for their health and safety standards.
Products are designed to be fast and easy to install.
Overview
While both companies offer a wide variety of products to suit almost any pipe repair need, using similar processes and equipment, there are differences between the two.
Link-Pipe boasts a longer duration of effectiveness for their product, 100 years vs. 50 for the Perma-Liner product, but Link-Pipe's estimate is based on the absolute longest-term survivability of the product, and allows for nearly 40% loss of strength by that time. Worse yet, Link-Pipe is only willing to provide an extremely-limited, 10-year warranty on their 100-year duration product, with the warranty timer starting from the date of shipment to the third-party installer and not the date of actual installation.
When Express Sewer & Drain uses Perma-Liner products, such as when we repaired Yosemite National Park's steel water main, the work is guaranteed for fifty years, not ten percent or less of that time.
Also, the credentials that Link-Pipe use to establish the reliability of their product on their site are almost as old as the company itself. Remember, the ISO 9001-2008 certification only establishes consistency of service and procedures, not quality of product. This makes the Swedish tests done in 1989-91 the most recent evaluation of the Link-Pipe product that the company is willing to share with its customers. Perma-Liner's most recent evaluation by the NSF was performed within the last year.
When a company refuses to share information about its product or to update their certifications and share them with potential buyers, there is usually a reason for it. When shopping for a quality, cost-effective product, it is just as important to listen to what the manufacturer fails to say as it is to listen to their promises.
Sacramento home and business owners should be able to rest easy knowing that their contractors are using the best equipment that has passed the latest certifications. With Express Sewer & Drain using Perma-Liner products, you can rest assured that your sewer and pipe repairs are going to done quickly and efficiently while they last for decades, guaranteed.
To learn more about how Express Sewer & Drain brings you the best service using the highest-quality tools and products, please contact us for further information.
Topics: Sectional Point Repair, Trenchless Technology, Manhole Rehabilitation