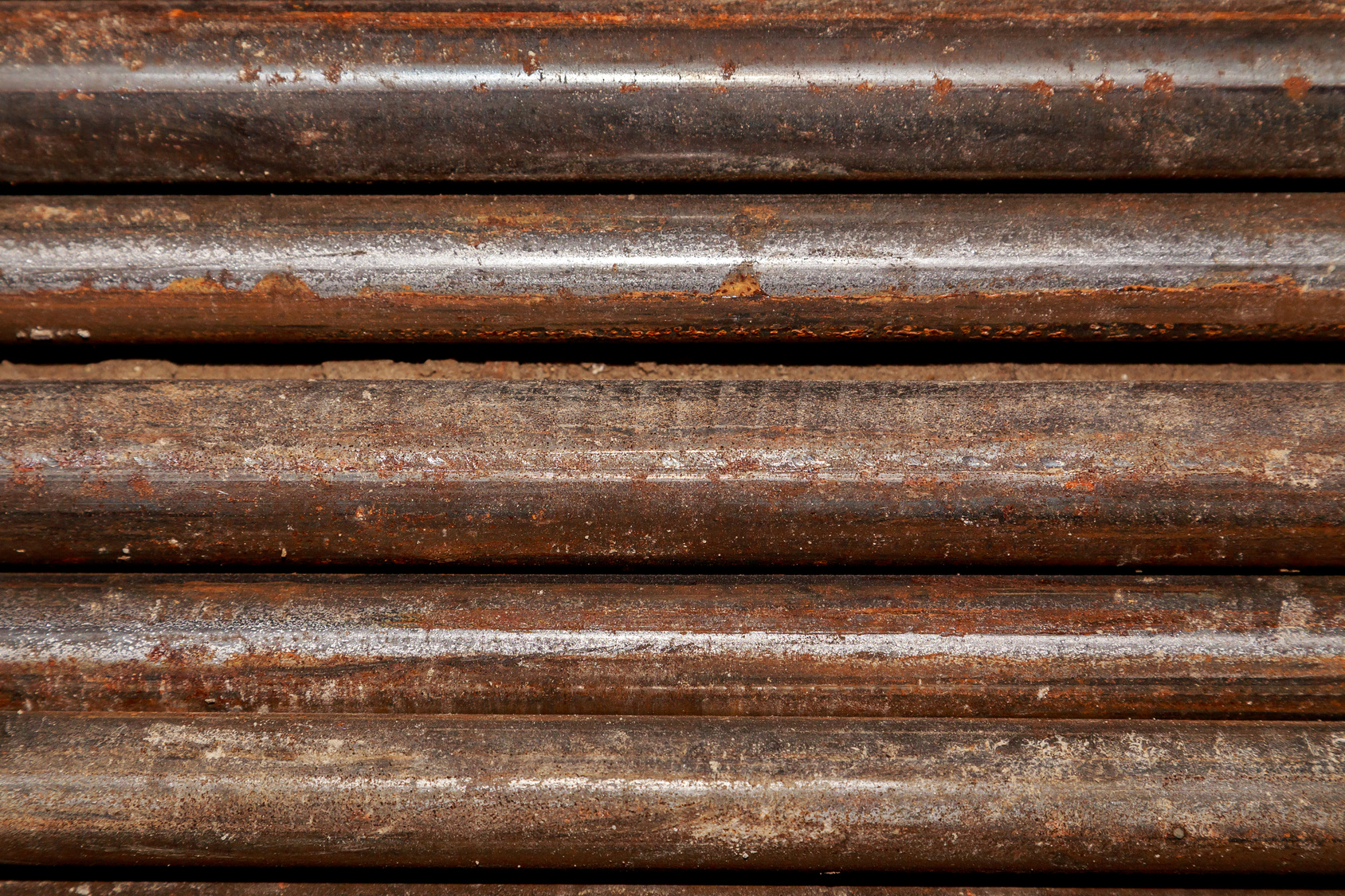 Orangeburg pipe systems, primarily developed in Orangeburg, New York until the 1970s, were the most common sewer pipe lines until their replacement by PVC and ABS pipe lines in recent decades. These pipes, made of wood pulp and pitch, easily absorbed moisture and deteriorated over time, losing their structural integrity and growing brittle.
As they were the primary pipe line option until the 1970s, Orangeburg pipe sewer systems are still featured in many older homes. Orangeburg pipe lines begin to deteriorate after 30 years, and have an estimated 50 year lifespan in ideal conditions; for pipe systems built in the 1960s, their time is almost up.
Can today's trenchless technology solutions resolve degrading and cracking in Orangburg pipe linings, or must you endure expensive, yard-damaging pipe line replacement on your property?
Identifying your Orangeburg Pipes and Detecting Deterioration
To assess the presence of Orangeburg pipes in your home, typically, homeowners need to only know the age of their home and approximate year of pipe installation. In almost any home built between the years 1945 and 1972, Orangeburg pipe line systems will comprise that property's sewage system. Additionally, landlords, real estate records and city documents will typically have this information on file.
Despite a reported life expectancy of 50 years, some Orangeburg sewer pipe systems can begin to fail within ten years due to environmental stresses and pressure. After around 30-40 years, when the deterioration of Orangeburg pipe lines begins, property owners may notice the service and efficiency of their home's sewer system and other piping change; this is the sewage system starting to fail. If this problem is left uncorrected, it can threaten the safety and health of home inhabitants.
Common indicators of failing Orangeburg pipe systems include:
Progressing or sudden pipe collapse
Tree root/biological penetration into pipe lines
Frequently clogging pipe lines
Indentations on your yard/property
Proper plumbing inspection will inform you if your home's pipe lines are Orangeburg pipes. If an Orangeburg pipe system is too far deteriorated or unsalvageable, a full replacement with PVS piping may be necessary. To avoid such a costly and property-damaging scenario, it is very beneficial for homeowners to get a professional inspection of their pipe system and repair deterioration while still possible.
It is not uncommon for homeowners to have a specialist perform a video inspection of their Orangeburg pipe lines to assess the status and extent of deterioration in the lines. While leaks, small breaks and deteriorated surface areas can be reinforced with trenchless technologies, a full pipe replacement may be necessary to remedy full collapses of pipe.
Solutions and Maintenance for Orangeburg Pipes
Fortunately, for owners of older homes and properties, there is a solution to the problems deteriorating Orangeburg pipe lines create: trenchless technology. Trenchless technology, also known as lateral pipe lining, is a method of cured-in-place pipe lining (CIPP), which does not require any significant digging, floor removal or property damage.
CIPP pipe linings are especially effective in restoring Orangeburg pipe lines, where they can:
Seal holes and cracks in pipe lining
Seal joint connections
Smooth significant offsets
Seal bottomless cast iron
Fill missing pipes
Trenchless technologies are integrated with older pipelines, such as Orangeburg pipe, through the use of small dug holes, or even existing openings, in drains, pipes and sewer systems. CIPP installers use an industry-standard, fiberglass and resin Perma-liner to fill a pipe and inflate in its inner walls, similar to how a pipe-cleaning agent flushes dirty drains. This epoxy-coated application fills all cracks, breakages and fissures in a pipe line, and with today's trenchless repair technology, can be fully cured and ready in a matter of hours.
Following application, structural integrity is then dependent on the stronger, reinforced liner that trenchless technology introduces, as opposed to the Orangeburg pipe line itself. In addition to safely and effectively performing Orangeburg pipe repairs, trenchless restoration technologies can also renew your pipe line's life expectancy (contributing an additional 50 years of use), and save significant financial resources on short- and long-term future repairs.
By using trenchless technology to reinforce, reline and restore your Orangeburg sewer pipe line, homeowners can also benefit from:
Using 'green' technology, which reduces risks from underground toxins and substances that can arise during conventional pipe restoration and digging
Assets and property remain largely untouched
Significantly less laborious application, which saves fees on installation
It is no wonder why this highly efficient and effective method of pipe line repair has become so prevalent today. Integration of trenchless technologies with deteriorating or damaged Orangeburg pipe lines is now one of the simplest and most beneficial methods of Orangeburg restoration.
Orangeburg pipe lines, commonly present in homes built before the popular rise of PVC piping in the 1970s, are naturally prone to deterioration after 30-40 years; however, damage and degradation can begin as soon one decade in certain cases. Each case of Orangeburg pipe systems is different; many can benefit from the reinforcement and stability trenchless technologies can provide, while some more extreme circumstances may require full pipe replacement.
To get down to the basics:
Yes. In many cases, trenchless technology can repair your deteriorating or damaged Orangeburg pipes. It's when manageable damage progresses into a fully collapsed and unsalvageable wreck of brittle Orangeburg that further, more extreme solutions must be considered.
Feel free to check out our blog or website for more information, videos and photos regarding trenchless technology and other pipe lining solutions. To learn more about trenchless technology's wide applications, often in the repair and strengthening of Orangeburg pipe lines, and what we can do for your home or business, contact Express today for a free Orangeburg pipe lining consultation.
Topics: Pipe Bursting, Trenchless Technology, Pipe Leaks and Repair