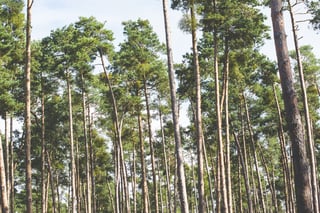 When your sewage system is continually corroding, leaking, clogging or failing, it can become frustrating trying to keep up with all the associated repair expenses. Plus, wasting water due to a crack in your pipe is more costly than ever-- especially in this season of drought.
Metal and plastic pipes are susceptible to natural and man-made damage which is often costly to repair or replace using traditional methods. Trenchless sewer replacement is a preferred and more cost-effective method for mending your faulty pipes.
The Environmental Benefits
Trenchless sewer replacement offers a much more efficient and longer lasting solution to your damaged pipe problems. At face-value, trenchless technologies may parallel the same price as traditional pipe mending alternatives; however, the benefits of using trenchless technology remedies, in the long run, is where you will experience more saving than spending while being environmentally savvy.
Safety First
One of the biggest benefits of trenchless technologies is that it is minimally invasive-- there is no digging. Often times, digging up dirt can bring toxins to the surface and permeate the air making it unhealthy to breathe in.
Since there is no excavating involved, there are fewer chances for harmful substances to infiltrate your water supply or elsewhere.
Landscaping Fees
Without a labor intensive excavation process, there is no mess. You won't have to spend extra money on re-landscaping fees because all that's required for trenchless technologies are two small entry ways for the lining, or technology, to access the pipe.
Relocation Costs
Trenchless Process is completed in a timely manner-- typically within a few hours to a day depending on the extent of damage being repaired or replaced. Since your sewage system will be mended in such a short time frame, you won't have to add checking into a hotel to your monthly expenses during the repair.
Resource Savvy
Traditionally, your metal or PVC sewage pipes would get scrapped and new metal or PVC pipes would be laid in its place. However, trenchless technologies are the greener solution to pipe repair and replacement.
Trenchless technologies use an epoxy-resin liner that is cured to the existing, damaged piping. Instead of scrapping and replacing metal or PVC pipes, trenchless technologies use and cure a sturdier material to it.
Is It Worth It?
If you could repair or replace your faulty sewage system efficiently, safely, and environmentally friendly, wouldn't you? Trenchless sewer repair offers a safer, greener, more cost-effective alternative to traditional repairing methods-- plus, it lasts for a minimum of 50 years.
If you think trenchless technologies are worth it, leave a comment below letting us know your thoughts on trenchless technology and contact an expert who can help your sewage system today.