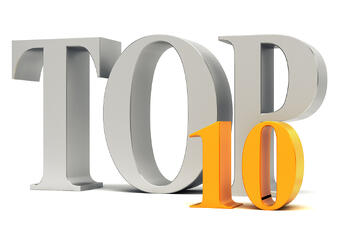 Professional sewer replacement has seen impressive innovations in recent decades, notably trenchless pipe bursting, among other trenchless, cured-in-place pipe solutions. Now the preferred replacement option nationwide, trenchless pipe bursting minimizes lawn damage and labor costs, while maximizing pipe efficiency. Simply, pipe bursting is the perfect solution for sewer pipes damaged beyond repair.
In this blog, we've gathered ten tips to help you decide if pipe bursting is the right choice for your pipe renovations.
1.) Trenchless Technology Keeps Disruption to A Minimum
Arguably its greatest benefit, trenchless sewer replacement keeps home, commerce and traffic disruption to a bare minimum. This is because almost the entire process takes place underground, without the need for extensive digging, or "trenching."
Pipe bursting, the trenchless answer to pipe replacement, makes use of only two small holes at the ends of damaged pipe. A bursting head, fixed to a replacement pipe, is pulled through damaged lines, fracturing them as it passes. Because bursting heads are conical, and wider than the existing pipe, they efficiently clear the way for new pipes in a seamless application.
2.) Use Trenchless Methods for Any Kind of Pipe Damage
The range of trenchless replacement and pipe bursting applications is near limitless. These innovative technologies can tend to virtually any kind of pipe damage, no matter the source.
Pipe bursting may be the perfect solution for you if your sewer pipes have been extensively damaged by any of the following:
Improper or faulty installation
Loose joints and leaky pipe connections
Soil shifting and ground activity
Deterioration with old age
Subterranean animal activity
Root intrusion and biological activity
Chemical corrosion
3.) Consider Trenchless Solutions for Both Home and Municipal Systems
On the topic of trenchless applications, it's important to note that trenchless pipe bursting is an effective solution for home owners as well as municipal city planners, sewer mainline restorers and commercial property owners.
With trenchless technology's striking efficiency and durable results, the method has become a go-to pipe solution for municipal planners nationwide. Underground pipe bursting does not disrupt traffic or city commerce, and allows municipal traffic to go on as usual. Additionally, the whole bursting process is typically completed in a matter of hours!
4.) Avoid Dangerous Mold and Asbestos With Trenchless Technology
As pipe bursting requires minimal digging and is largely completed underground, there is little-to-no risk for potential mold or asbestos exposure, which can result from digging. This protects both the trenchless professionals replacing your damaged pipe and home/building occupants from serious health risks.
Harmful natural gases exist underground. Call Express Sewer & Drain today to learn more about how trenchless pipe bursting avoids bringing these gases and elements to the surface.
5.) Trenchless Solutions and Preventative Qualities
For the proactive property owner, trenchless pipe bursting can prevent damages and further deterioration for decades to come. The sturdy, durable new pipes introduced with professional pipe bursting can withstand the intrusions, shifting and environmental changes that damaged your pipes in the first place.
For municipal sewer pipe applications, trenchless pipe bursting assures a long future of consistent, reliable pipe functionality. These pipes, inserted seamlessly into existing systems, can withstand virtually any external hazards, and give municipal planners peace of mind about their pipe line performance.
6.) Use Pipe Bursting for Any Kind of Pipe
Not only is trenchless pipe bursting efficient and preventative; it's impressively versatile, and able to replace virtually any kind of pipe.
Effective pipe bursting can replace:
Damaged copper pipe lines
PVC systems, or other types of plastic pipe
Cast iron
Steel and aluminum
Clay
Whatever kind of sewer pipe you have in your home or property, trenchless pipe bursting can replace it. If you think your sewer pipes are extensively damaged, contact your local trenchless plumbing professional today!
7.) Trenchless Sewer Technology can Repair Pipes, Too
Not only can trenchless solutions replace your broken, or severely damaged, pipe lines; trenchless technology can also be used to repair sewer lines.
Often, damage to a sewer line will be concentrated in a small source area, such as with root penetration. For sectional point repairs, trenchless specialists can use cured-in-place Perma-Liner to seal these cracks and intrusions. This same cured-in-place lining can be used to cover larger surface areas, and reinforce general plumbing lines, lateral lines and manhole-to-manhole sewer pipes. Trenchless technology's broad applications have made these methods the go-to solution for pipe restorers nationwide.
8.) Trenchless Technologies Can Even Replace Orangeburg Pipes
Older pipe systems, manufactured from 1945 to 1972, are often made of fibrous paper and tar materials, known commonly as Orangeburg pipe. Despite a reported 50-year lifespan, most of these pipes begin to significantly deteriorate after only 30 years.
Fortunately, trenchless technologies can effectively repair or fully replace these aging systems in mere hours. If you notice lush, moist concentrations on your lawn, decreased water flow or frequent blockages, and you think your home uses Orangeburg pipes, contact your local trenchless experts right away.
9.) Trenchless Replacement is More Efficient Than Any Other Replacement Method
Innovative trenchless solutions have become so widely accepted for their unmatched efficiency in pipe renovations. In almost all cases, trenchless pipe repairs and replacements can be fully conducted in a mere matter of hours, as opposed to days, or even weeks, with tradition pipe repairs. With these quick and seamless applications, labor costs and overhead fees are kept to a bare minimum.
Pipe bursting can even improve the flow and volume of your sewer pipes. As conical bursting heads fragment and push away existing pipes, they clear the way for wider replacement pipes, an option many homeowners take to improve their pipe performance, as well as replace damaged pipes.
10.) Act Sooner Rather Than Later
As any sewer pipe specialist will tell you, it's far better to act sooner as opposed to later when it comes to pipe damage. Have your pipes professionally inspected at the first sign of damage rather than putting the problem off until it grows into a more costly, severe situation.
Staying proactive about your home or property pipe lines can save you from terrible hassle later on. Our trenchless plumbing experts recommend having your sewer pipes professionally inspected annually, to limit the chances of extensive pipe damage.
To learn more about pipe bursting, trenchless technologies and what you can do to repair your damaged sewer pipe lines, contact us today. Our trenchless professionals can help you evaluate your repair options, and get your pipes running smoothly and reliably again.
Topics: Trenchless Technology, Sewers