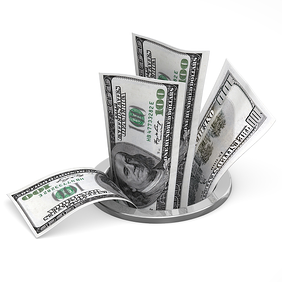 Homeowners with deteriorating, aging or damaged pipes are no strangers to the financial strain that sewer pipe issues pose. Long hours of hard (and even dangerous) labor add up in short time, and with their high overhead work costs, can wind up easily costing you thousands. However, there is a way for you to avoid expensive, frustrating traditional repair woes; new innovations in sewer repair technologies make restoring your pipes simple.
Relining the sewer pipes on your property can provide valuable, long-term results for performance and structural strength, and resolve plumbing problems at a fraction of the cost of alternative repair methods. There's no need to physically excavate your pipes, tear apart your lawns or spend thousands on long, tedious labor hours; trenchless pipe lining makes non-invasive, underground sewer pipe repair painless, and best of all, affordable.
Determining if Sewer Pipe Lining is Right for You
One of the best things about trenchless sewer pipe lining is that the safe and affordable materials used in lining are versatile solutions for almost every type of common sewer pipe problem. Whether cracking, fissures, shifting soil, plant intrusion, age or fault installation have compromised your sewer pipe performance, trenchless can help you return your pipes to working order at a fraction of the cost of other repair methods.
If you notice any of the following adversities with your home plumbing pipes, it may be time to contact a local, trenchless expert and decide if sewer pipe lining is right for you:
Lowered pipe flow or outputs
Frequent clogging or material debris
Unnatural sounds or bubbling noises from plumbing fixtures
Yard odors or water/damp grass concentrations
Persistent water leaks, or the spikes in water use charges they can cause
The cured-in-place, epoxy-resin materials these repairs use make them ideal solutions for an almost limitless scope of sewer performance issues. Whether your repair needs are limited to a short segment of pipe (sectional point repair), or extensive, calling for full pipe replacement (pipe bursting), trenchless innovations are available to meet your specific conditions.
Non-Invasive Repairs Mean Huge Savings for Homeowners
Trenchless, cured-in-place sewer pipe repair methods get most of their value from eliminating digging ("trenching") and significantly simplifying repair processes. In most applications, full sewer repairs can be completed in a single day, and with minimal detracting effects to your lawn and landscaping.
The epoxy-resin Perma-liners used in trenchless pipe repairs make it possible for technicians to fully reline your existing pipe walls underground, without ever having to manually dig out your plumbing system. Through small entry holes, trenchless technology experts can apply resin coating to existing sewer structured using inflatable, non-intrusive air bladders.
After a few short hours of curing, these resins harden into stable, long-lasting new pipe sections, essentially covering up damaged sections, cracks and openings. The air bladders used in trenchless curing assure that flow and structure are maintained throughout; sewer pipe lining not only seals over damaged pipe areas, but also optimizes pipe performance.
Traditionally, you would have to have your sewer pipes repaired by digging out damaged pipe sections, manually repairing broken sections, and filling in earth. These repairs spell huge (and ultimately, unnecessary) expense for homeowners, in both labor and remedial landscaping. Trenchless technologies keep labor to an absolute minimum, and protect your lawn, driveway and home from costly surface renovations.
When compared with other sewer pipe repair methods, the benefits of trenchless, cured-in-place lining are vast.
Long-term performance for decades to come; generally, trenchless repairs are guaranteed to last for at least 50 years to come
An entirely "green" process; the most environmentally conscious pipe renovation techniques available
Safety for both repair workers and your family; by eliminating digging from the repair equation, there is virtually zero risk for underground asbestos or mold exposure
Versatility with any kind of pipe damage
In many cases, combating sewer pipe aging and natural damage with traditional means will wind up costing you thousands in extraneous material needs and labor overheads. This unnecessary repair spending is significantly limited with innovative, trenchless sewer repair technologies. Safer, efficient and more affordable than conventional means, cured-in-place repairs simplify sewer renovation in a way that benefits both the repair specialists you contact and you.
Topics: Trenchless Technology, Pipe Lining, Sewers